Product info:
Product Type: O-Clear
Pixel Pitch: 3.9×7.81mm
Panel Size: 1000x1000mm
Panel Quantity: 16pcs
Brightness: 5000nits
Package: Wooden Case
Spare Parts:
Spare Module: 32pcs
Spare Receive Card: 4pcs
Spare IC: 7pcs
Signal Line: 16pcs
Spare Screws and Wires: Configure according to the situation
Key features:
Lightweight
Wide range of indoor applications
Refresh Rate(Hz): 3840
Application:
It is used for High-speed trains, airports, education, hotel, mobile phone shop, Auto 4S shops, etc.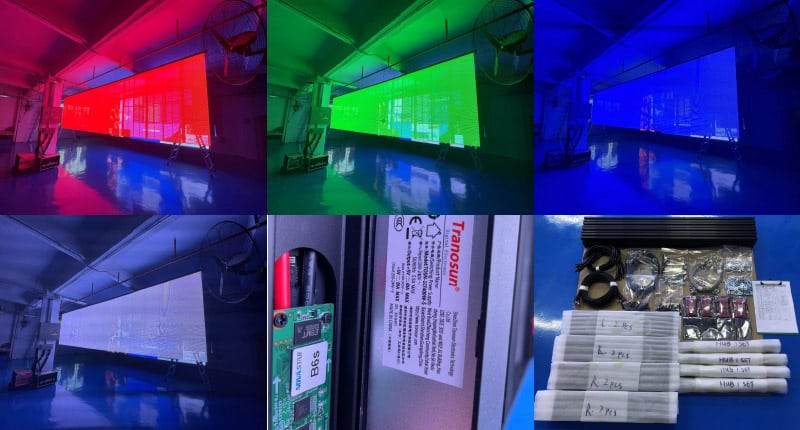 Details of this order:
The screens are divided into 8 screens, each one is 1x2m, hung behind the window. As more and more shops want urgent stock for their new shops, our client prepared for the future, bought 16m2 as their stock, so that they could respond fast once the end user wants stock.