House of Worship & Church Led Display
Capture your congregation's attention and communicate your message clearly.
Fostering Engagement with Display Technology.
2023 New Church Led Display Solution!
Solutions We Provide
As houses of worship increasingly look for ways to engage members and attract new people, many are embracing a more visual approach in their service to inspire participation. With more emphasis being placed on the entertainment aspects of worship, the cinematic elements of a service are becoming a distinguishing factor. The dramatic imagery provided by digital display technology can complement the sounds of a choir or band, captivating audiences, evoking personal experiences and creating a lasting impact with congregations.
Engage Your Congregation With Visually Impactful Worship Experiences.
In modern worship environments, visual technology has become one of the most useful ways to engage congregations. As LED displays continue to become more affordable, many houses of worship around the country are integrating church LED displays into their worship productions as a tool to communicate messages, news, worship, and more. As churches continue to see growth, LED has become the go-to solution to spread their message both internally and externally. Whether you're in need of a church LED wall to display song lyrics and sermon points, or a roadside digital LED sign to display announcements to those passing by, LED displays are an affordable, effective way for churches to communicate.
As 2020 has turned into 2021, many recently arisen challenges are continuing to confront churches. According to a recent study, almost a third of churchgoers have dropped out during the pandemic. Among the challenges thrust to the forefront are those associated with recognizing the increasing value of broadcasting and streaming worship services. Even with churches having been largely open in
Make It Possible to Engage Congregations More Efficiently!
OneDisplay worship screens are perfect for sanctuaries of any size and provide a bright, clear display for the congregation. With the right display, viewers can engage better with your worship leader and walk away with a deeper understanding of your message. Our digital displays are also easy to install and maintain!
Several Ways to Use Your Worship Screens
Find the right place in your church to install the LED screen, Make your church Visually Impactful Worship Experience!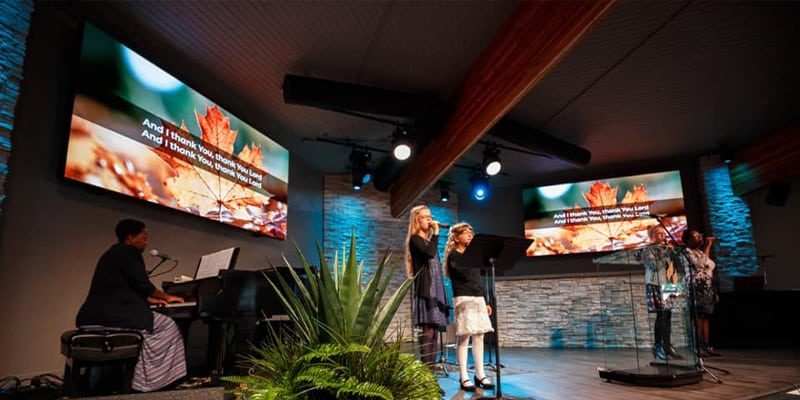 Practical
When you install an LED video wall for your church or other places of worship, you create a new way for your congregation to interact. Instead of flipping through hymnals and songbooks, your audience can view the lyrics on a high-resolution display.
Convenience
House of Worship LED screens can also help you direct your service. Display announcements, news, prayer requests, and other vital information. When it comes time for your sermon, use eye-catching headings to organize your worship message. Pose questions to your audience and simplify notetaking for those in attendance. No matter what information you display, your congregation will feel more engaged throughout your service.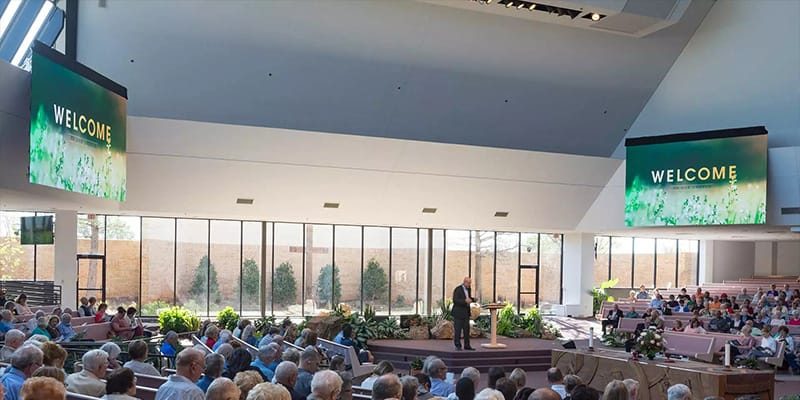 Disseminated
OneDisplay LED screens for churches and religious centers are high-resolution, so they're also ideal for watching videos. Whether you use high-quality teaching resources or create your own videos, this can be a great tool to help you deliver your inspiring message.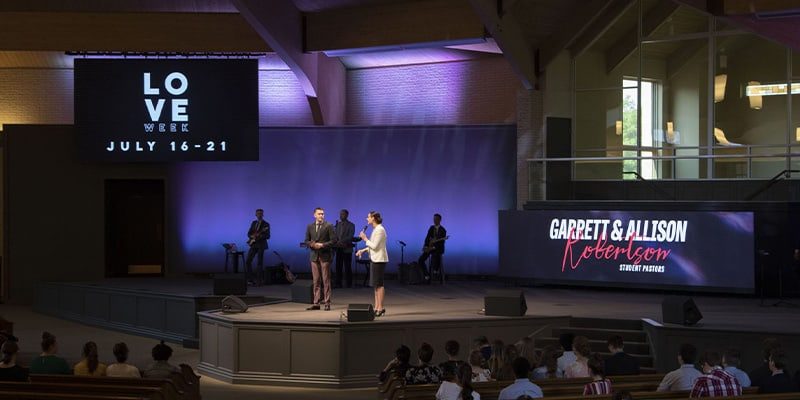 Flexibility
You can also use your LED displays outside of your weekly worship service. Hold holiday programs or community outreach meetings or incorporate your video wall into Vacation Bible School and other special events. Further, install smaller LED displays in the building lobby or Sunday school classrooms. The possibilities are endless.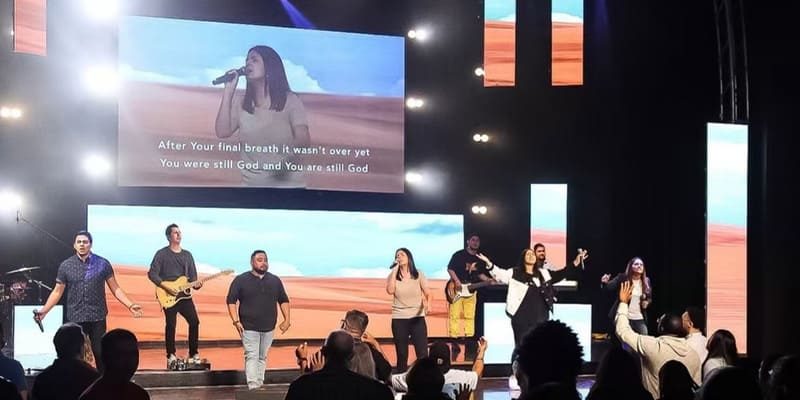 What Do You Gain By Cooperating With Us?