LED Display for Digital Outdoor
Grab their attention with OneDisplay's outdoor LED screens. Rain or shine, you can rely on our robust and reliable designs to give you the high visibility, brightness and clarity you need.
2023 New Digital Outdoor Led Display Solution!
Solutions We Provide
OneDisplay's outdoor LED screens are manufactured with the highest quality LED components, providing amazing brightness, contrast and color reproduction even in direct sunlight. A minimum IP65 waterproof rating means they can withstand almost any weather condition.
Digital Outdoor Billboards Drive Impressions
Outdoor Advertising is a highly competitive field in which small advantages can translate into a substantial increase in return on investment. Your potential customers are looking for billboards that will give them an edge. Dynamic LED video screens offer that advantage. They are more engaging and eye-catching than traditional billboards. With OneDisplay's LED Advertising Screens, you will have highly customizable outdoor signage with unique visuals. This is the ultimate way to offer brand visibility to your clients while increasing the value of your billboard.
There's no better way to draw attention to your brand or company than with an outdoor LED display. With crystal-clear pictures, bright colors and vivid displays, today's video screens are a far cry from traditional printed materials of the past. While LED indoor displays have been used widely in stores, malls, schools, hospitals, and restaurants, business owners are also realizing outdoor displays can be used for information delivery, traffic driving,
How Do We Understand Dooh?
For many years, advertising has been a part of corporate publicity. Many companies believe that advertising is the fastest way to open the market, and the dynamic advertising played on the LED display is the most popular type of advertising.
You can switch between multiple ad screens to generate more revenue from each billboard in your portfolio, and you simply need to upload the content. They are controlled electronically, making management as simple as possible. You can even manage them remotely. Compared to paying to print and hang conventional ads, LED billboards just make more sense financially.
Several Ways to Use Your Outdoor Led Screens
Outdoor LED Billboards can provide around-the-clock exposure for your clients, allowing you to maximize revenue! These significant benefits make investing in a new LED billboard a must for your outdoor advertising business.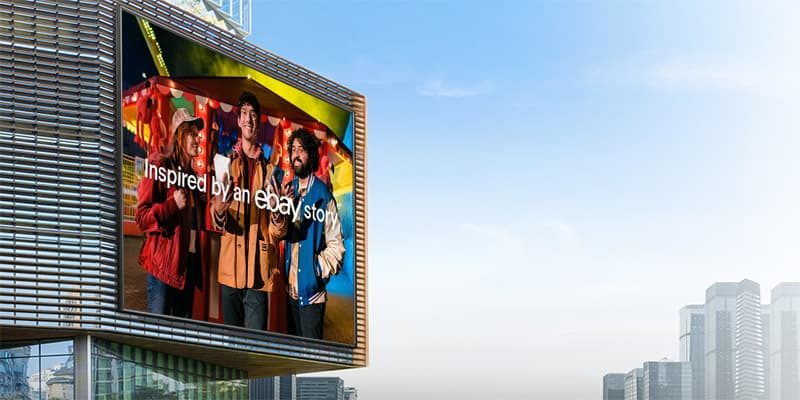 Commercial Centers
For Commercial Centers & shopping malls, they already have the existing high flow rate. With an LED display, the flow rate can be realized immediately. And it can help shop customers to better promote their products.
City Landmarks
Outdoor LED screens offer a fantastic way to advertise, inform or display any content outdoors, helping to attract viewers and passers-by. When installed at well-known landmarks, LED screens provide a wonderful image for these viewers to promote your client's brand, products and services, while allowing you to earn higher revenues!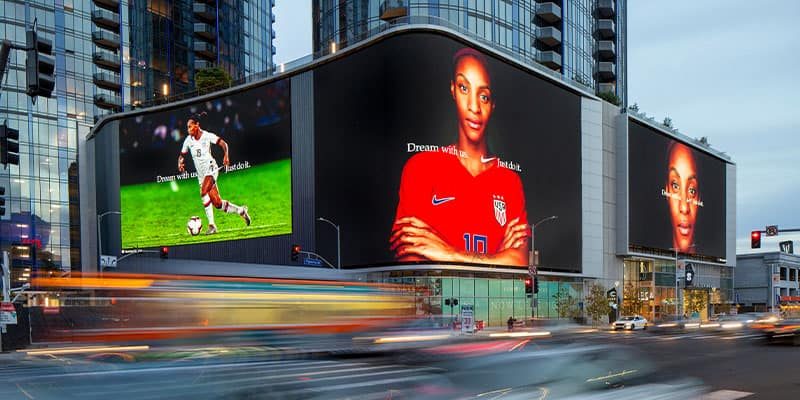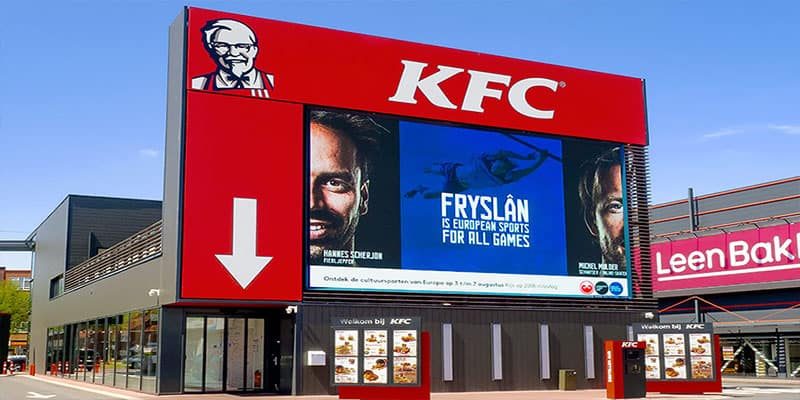 Store Front
When you see the delicious juices coming out of the torn chicken wings on the LED display, and the people in the picture are happy and satisfied after eating them, isn't it tempting to go into the store and try them?
Transportation
Many people are moving around in places like highways, airports, and stations. Here, well-known brands can put their ads on the Outdoor LED screens.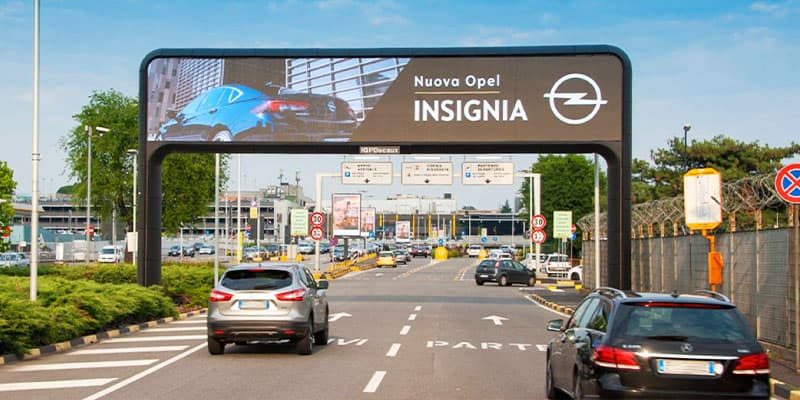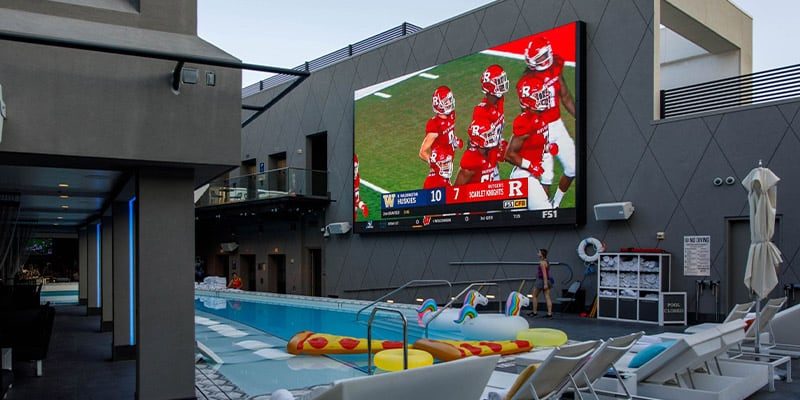 Outdoor TV Wall
Cinema shouldn't stop indoors, think of a nice afternoon, relaxing in the pool, sipping a thirst-quenching drink, and watching a great movie on our outdoor Led screens!
What Do You Gain By Cooperating With Us?