Product info:
Product Type: O-Tile
Pixel Pitch: 2.6mm
Panel Size: 250x750mm
Panel Quantity: 60pcs
Brightness: 800-1000nits Package: Flight Case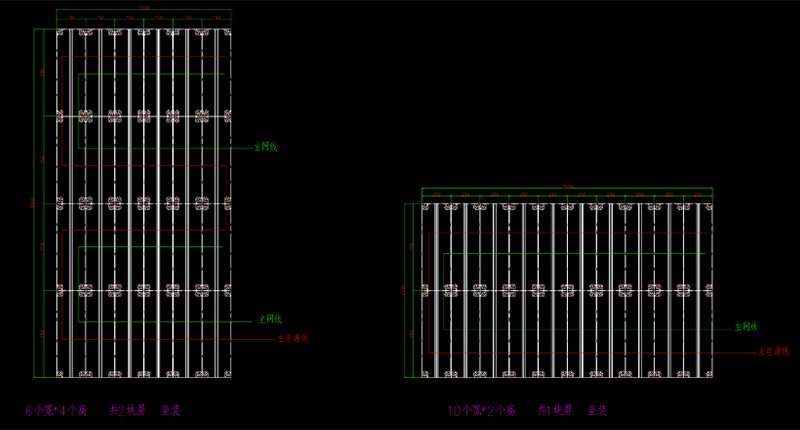 Spare Parts for Seamless Maintenance
To ensure uninterrupted performance and swift maintenance, we provide a comprehensive set of spare parts. With our carefully curated spare parts package, you can easily replace any component in case of unexpected issues. The spare parts package includes:
6 Spare Modules
1 Spare Power Supplies
1 Spare Receive Cards
20 IC Cards
3 Signal Line
Configurable Spare Screws and Wires, tailored to your specific needs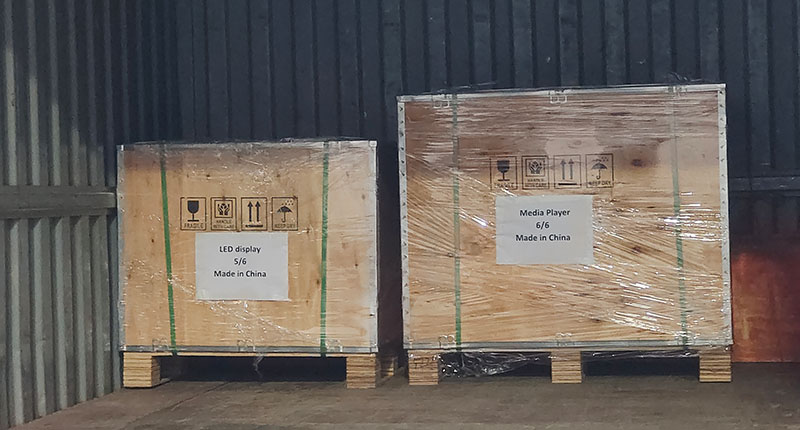 Key Features

1. Lightweight Design
The O-Tile LED Display boasts a lightweight design, making it easy to install and maneuver. Its slim and concise construction allows for hassle-free mounting, ensuring seamless integration into any indoor environment.
2. Wide Range of Indoor Applications
From high-speed trains and airports to education institutions, hotels, mobile phone shops, and Auto 4S shops, the O-Tile excels in various indoor settings. It's high-resolution visuals and vibrant colors captivate audiences, making it an ideal choice for any location that requires stunning displays.
3. Impressive Refresh Rate
With a refresh rate exceeding 1920Hz, this LED display ensures a seamless and flicker-free visual experience. Whether displaying rapid-motion videos or intricate graphics, the O-TILE LED Display guarantees exceptional clarity and fluidity.
4. O-TILE Series Enhanced with Nano-Coating
The integration of nano-coating technology into the O-TILE series marks a significant stride in display durability. This advanced protective layer forms an invisible shield that not only repels dust particles but also safeguards the LED display against inadvertent impacts.
Indoor LED Display Screen Applications
The versatility of the O-Tile knows no bounds. With its exceptional visual performance and easy maintenance, this LED display is the go-to solution for many indoor applications. Some of the prime applications include:
1. Sports Bars: Immerse sports enthusiasts in an unparalleled viewing experience with high-resolution visuals that make every moment of the game unforgettable.
2. Education: Elevate the learning environment with engaging and interactive displays, enhancing students' comprehension and retention.
3. Airports: Guide passengers efficiently and create engaging advertisements to keep travelers informed and entertained.
4. Retail Shops: Create captivating product displays and advertisements to attract customers and boost sales.
5. Hotels: Enhance the ambiance and guest experience with stunning displays for information, entertainment, and promotions.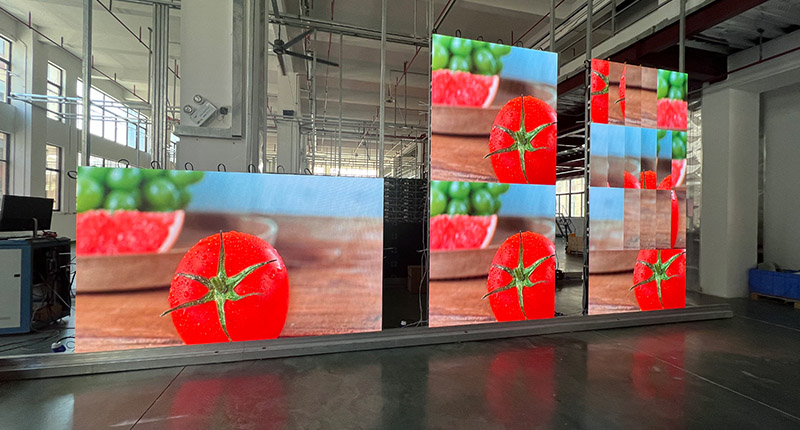 An In-depth Look at a Real-world Implementation
A Chain Store Transformation Consider a scenario where a new chain store is on the brink of its grand opening. In this case, the customer opted for three O-TILE LED walls to create a captivating ambiance. With a screen size of H3mxW1.5m, two LED walls adorn the street-facing exterior, measuring H1.5mxW2.5m each. To complete the immersive experience, an additional LED wall is strategically installed indoors behind the cashier desk.

Conclusion
The O-TILE LED Display finds its place in elevating retail spaces, making it an ideal choice for new chain store openings. It becomes an attention-grabbing canvas to communicate brand messages, promotions, and product showcases, enhancing the overall shopping experience.