Product info:
Product Type: O-Tile
Pixel Pitch: 1.95mm
Panel Size: 1000x250mm, 750x250mm
Panel Quantity: 69pcs
Brightness: 800nits
Package: Wooden Case
Spare Parts for Seamless Maintenance
To ensure uninterrupted performance and swift maintenance, we provide a comprehensive set of spare parts. With our carefully curated spare parts package, you can easily replace any component in case of unexpected issues. The spare parts package includes:
● 24 Spare Modules
● 10 Spare Power Supplies
● 10 Spare Receive Cards
● Configurable Spare Screws and Wires, tailored to your specific needs
Key Features
Lightweight Design
The O-Tile LED Display boasts a lightweight design, making it easy to install and maneuver. Its slim and concise construction allows for hassle-free mounting, ensuring seamless integration into any indoor environment.
Wide Range of Indoor Applications
From high-speed trains and airports to education institutions, hotels, mobile phone shops, and Auto 4S shops, the O-Tile excels in various indoor settings. It's high-resolution visuals and vibrant colors captivate audiences, making it an ideal choice for any location that requires stunning displays.
Impressive Refresh Rate
The O-Tile boasts an impressive refresh rate range of 3840Hz, ensuring smooth and flicker-free visuals. Whether it's fast-paced action scenes or static images, the O-Tile delivers exceptional clarity and fluidity.
Applications
The versatility of the O-Tile knows no bounds. With its exceptional visual performance and easy maintenance, this LED display is the go-to solution for a myriad of indoor applications. Some of the prime applications include:
● Sports Bars: Immerse sports enthusiasts in an unparalleled viewing experience with high-resolution visuals that make every moment of the game unforgettable.
● Education: Elevate the learning environment with engaging and interactive displays, enhancing students' comprehension and retention.
● Airports: Guide passengers efficiently and create engaging advertisements to keep travelers informed and entertained.
● Mobile Phone Shops: Create captivating product displays and advertisements to attract customers and boost sales.
● Hotels: Enhance the ambiance and guest experience with stunning displays for information, entertainment, and promotions.
Unveiling Our Recent Custom Project
We take great pride in our recent customized project in Atlanta, Georgia, USA. In collaboration with a Sports Bar, we implemented a 14.1875m² total area of our Indoor Fixed High-Resolution LED Display. This installation involved 6 pieces of customized O-Tile LED displays, strategically positioned to achieve the best visual effect.
The project's primary objective was to deliver an awe-inspiring visual experience for sports enthusiasts and bar patrons. Our team conducted an in-depth market study to identify the most effective visual solutions while prioritizing ease of maintenance. The O-Tile's state-of-the-art technology met these requirements perfectly.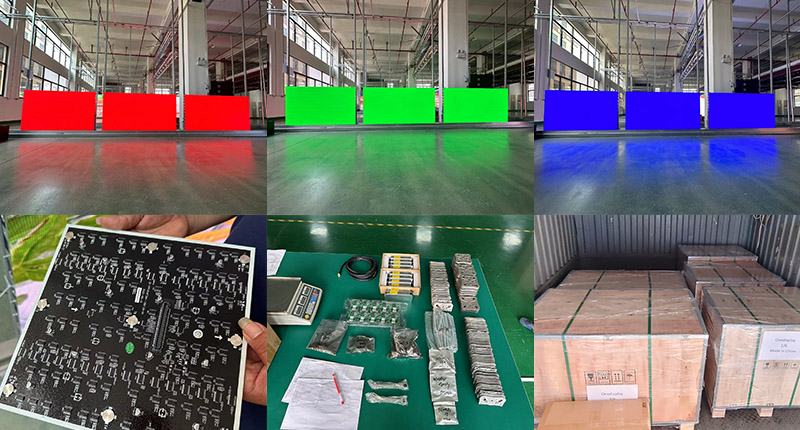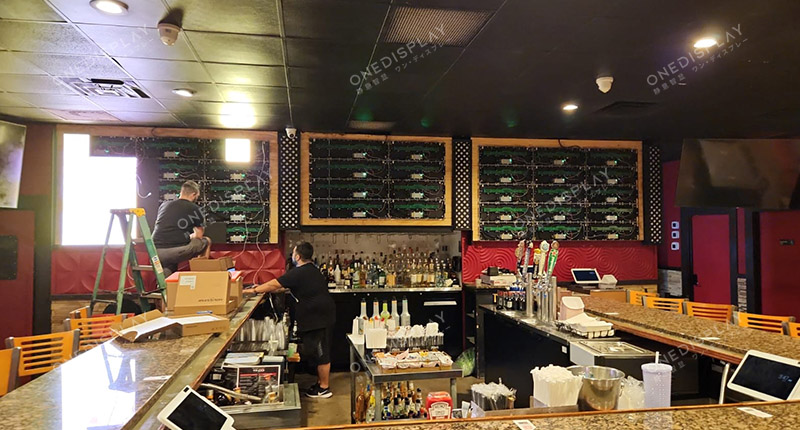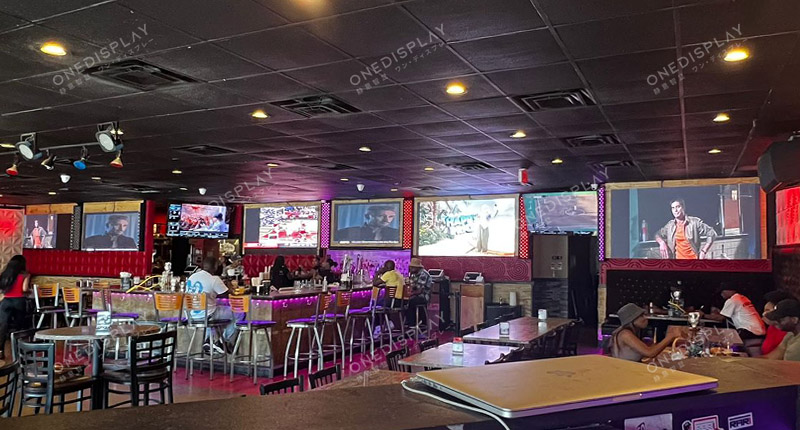 Conclusion
In conclusion, our O-Tile LED Display is a groundbreaking solution that sets new standards in the realm of indoor visual experiences. With its outstanding pixel pitch, lightweight design, and versatile applications, the O-Tile will captivate your audience and elevate your indoor space's ambiance.