Product info:
Product Type: O-Clear
Pixel Pitch: 3.9×7.81mm
Panel Size: 1000x1000mm and 1000x500mm
Panel Quantity: 16pcs
Brightness: 5000nits
Package: Wooden Case
Spare Parts:
Spare Module: 12pcs
Spare Power Supply: 4pcs
Spare Receive Card: 4pcs
Spare IC: 7pcs
Signal Line: 16pcs
Spare Screws and Wires: Configure according to the situation
Key features:
Lightweight
Wide range of indoor applications
Refresh Rate(Hz): 3840
Application:
It is used for High-speed trains, airports, education, hotel, mobile phone shop, Auto 4S shops, etc.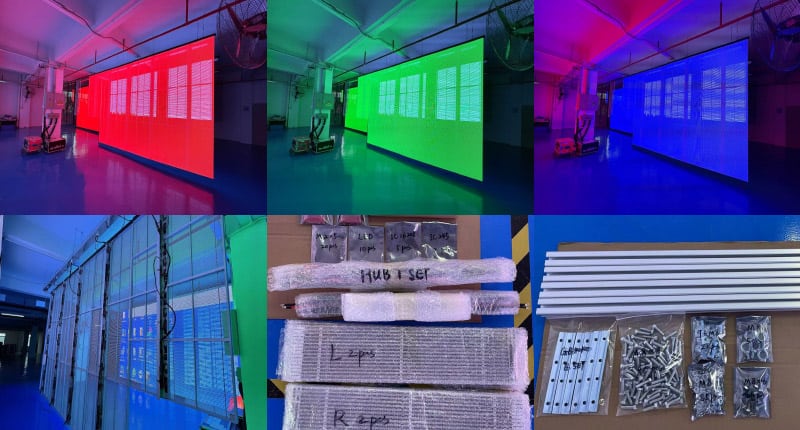 Details of this order
In order to match the environment of the store, the customer chose a special silver cabinet, so that our transparent screen can better display the picture and blend into the environment. This customer is a loyal customer in Australia, and the many years of working together have made the order process much smoother, allowing us to maximise savings for our customers and provide faster delivery times. It will help our customer to be more competitive!