Product info:
Product Type: O-Clear
Pixel Pitch: 2.6×5.95mm
Panel Size: 1232.4x1000mm, 1232.4×856.8mm, 1232.4x500mm, 842.4x1000mm and 842.4×856.8mm
Panel Quantity: 18pcs
Brightness: 5000nits
Package: Wooden Case
Spare Parts:
Spare Module: 30pcs
Spare Power Supply: 8pcs
Spare Receive Card: 8pcs
Spare IC: 15pcs
Signal Line: 22pcs
Spare Screws and Wires: Configure according to the situation
Key features:
Lightweight
Wide range of indoor applications
Refresh Rate(Hz): 3840
Application:
It is used for High-speed trains, airports, education, hotel, mobile phone shop, Auto 4S shops, etc.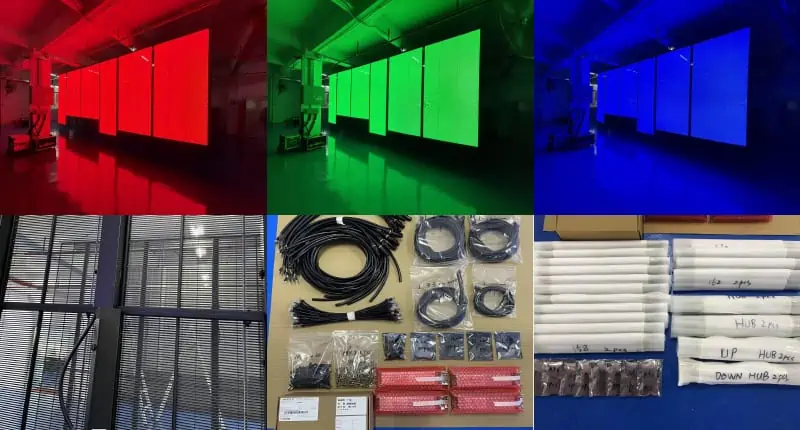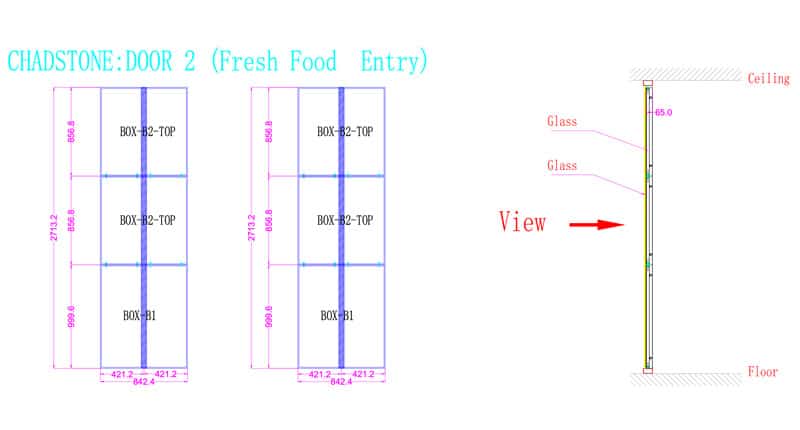 Details of this order
There are 6 screens installed at 3 doors of a Shopping Mall, door 1 is 123.4×2213.4mm, door 2 is 842.4×2713.2mm, door 3 is 1232.4x2499mm, custom sizes. As the lead time is short, the end user only gave us 14 days to manufacture everything. It took us 3 days to design the Custom Cabinets(drawing), 11 days to manufacture Brand New Transparent LED Doors!