Product info:
Product Type: O-Clear
Pixel Pitch: 3.9×7.81mm
Panel Size: Customized
Panel Quantity: 4pcs
Brightness: 2500nits
Package: Wooden Case
Spare Parts:
Spare Module: 54pcs
Spare Power Supply: 6pcs
Spare Receive Card: 6pcs
Spare IC: 12pcs
Signal Line: 12pcs
Spare Screws and Wires: Configure according to the situation
Key features:
Lightweight
Wide range of indoor applications
Refresh Rate(Hz): 3840
Application:
It is used for High-speed trains, airports, education, hotel, mobile phone shop, Auto 4S shops, etc.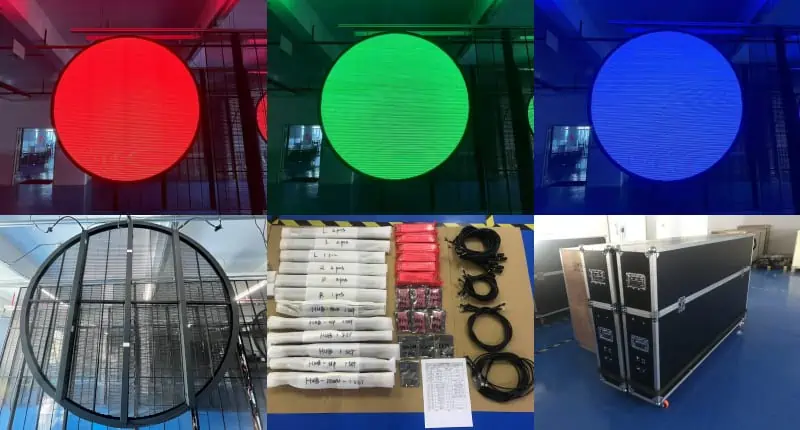 Details of this order
They will be used as demo panels for their events. When the client saw the Transparent LED Round we did for Le Bon Marché, Paris on May 31st, they asked us for a quote right away, as it's the thing they have been looking for! Then we started to discuss details.
As it's their first time buying a new product, they would like to test samples before placing orders. After their 2 weeks' internal meetings and videoconferencing with us afterwards, we confirmed the order and moved things forward right away!
As it's differ from the Previous LED Round, we spent another one week working on the drawings. This time, our client wanted to hang the rounds during their shows.