Product info:
Product Type: O-Clear
Pixel Pitch: 3.9×7.81mm
Panel Size: 1000x1000mm
Panel Quantity: 6pcs
Brightness: 5000nits
Package: Wooden Case
Spare Parts:
Spare Module: 12pcs
Spare Power Supply: 2pcs
Spare Receive Card: 2pcs
Spare IC: 12pcs
Signal Line: 6pcs
Spare Screws and Wires: Configure according to the situation
Key features:
Lightweight
Wide range of indoor applications
Refresh Rate(Hz): 3840
Application:
It is used for High-speed trains, airports, education, hotel, mobile phone shop, Auto 4S shops, etc.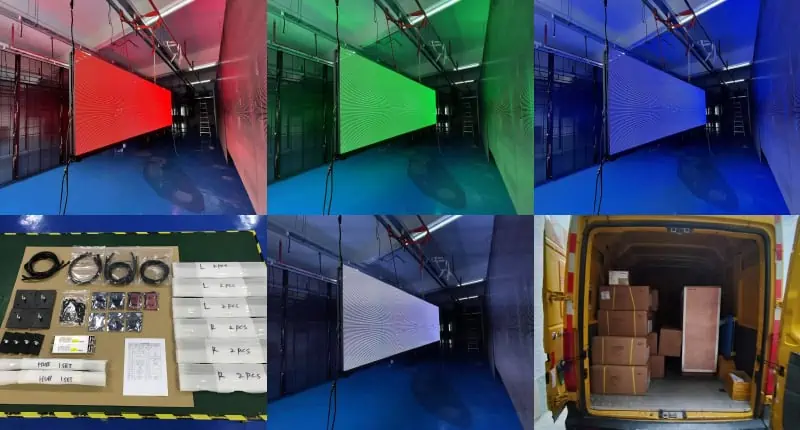 Details of this order
It's A Double-sided Transparent LED that will be installed in the truck for advertising.As our client wanted the screen as Slim as possible, we moved the power supplies to the bottom, which makes the thickness 115mm! So Slim! Moreover, we had flying rings on the top and bottom so that our client can hang it!