Product info:
Product Type: O-Clear
Pixel Pitch: 2.8-5.6mm
Panel Size: 1000*750mm,1000*1000mm,1000*1500mm,
Panel Quantity: 83pcs
Brightness: 4500-5000nits
Package: Wooden Case
Spare Parts:
Spare Module: 154pcs
Spare Power Supply: 6pc
Spare Receive Card: 6pc
Spare IC: 800pcs
Signal Line: 20pcs
Spare Screws and Wires: 50pcs and 10pcs
Key features:
Higher transparency and infinite possibilities
High brightness can reach maxmum 5000nits
Light and reliable aluminum architecture;
Easy maintain easy installation;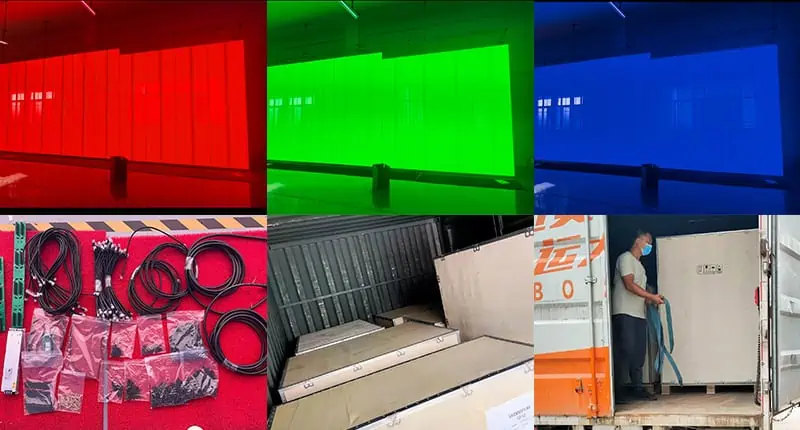 Details of this order
We offered three different panel size for 86.5m2 P2.8-5.6, it includes 1000*750mm, 1000*1000mm and 1000*1500mm which give more possibilities to make various screen sizes.
Besides, this is our first time to make above panel size for p2.8-5.6. from concept into reality, it only take less 30 days, thanks for the efforts made by our engineer team.