Product info:
● Product Type: O-Clear
● Pixel Pitch: 3.9-7.8mm
● Panel Size: 1000×1000/500x1000mm
● Panel Quantity: 49pcs
● Brightness: 4500-5000nits
● Package: Wooden Case
Spare Parts for Seamless Maintenance
To ensure uninterrupted performance and swift maintenance, we provide a comprehensive set of spare parts. With our carefully curated spare parts package, you can easily replace any component in case of unexpected issues. The spare parts package includes:
● 22 Spare Modules
● 3 Spare Power Supplies
● 3 Spare Receive Cards
● 20 IC Cards
● 10 Signal Line
● Configurable Spare Screws and Wires, tailored to your specific needs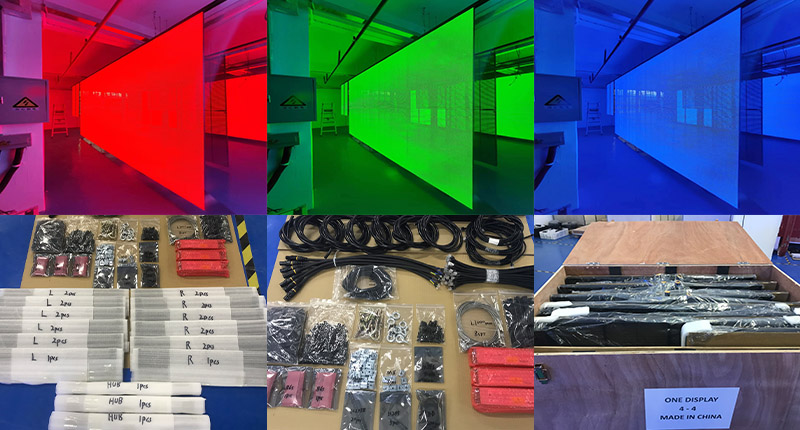 Key Features
Lightweight and Effortless Installation
O-CLEAR Series of High Transparent LED Displays is a versatile and practical solution. Its lightweight, easy installation and energy-saving features make it a great choice for various indoor applications, improving the visual experience without compromising the overall aesthetics.
Versatile Indoor Applications
Embrace the power of versatility with the O-clear Transparent LED Screen. Its wide range of indoor applications positions it as the ideal choice for brand retail stores, shopping malls, and even Auto 4S shops. Whether you're aiming to captivate shoppers, elevate your automotive showroom, or redefine the shopping experience, this screen is your ultimate tool.
Impressive Refresh Rate
With a refresh rate exceeding 3840Hz, this LED display ensures a seamless and flicker-free visual experience. Whether displaying rapid-motion videos or intricate graphics, the O-Clear LED Display guarantees exceptional clarity and fluidity.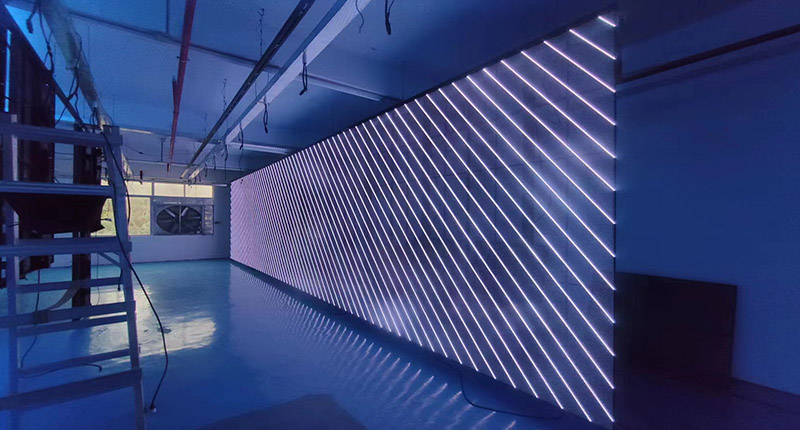 Transforming Retail Experiences: An Italian Success Story
At the heart of our commitment to excellence lies our recent partnership success in Italy. We are thrilled to announce our participation in a groundbreaking LED screen project, encompassing a total of 45.5m² and featuring 49 individual indoor LED Display panels. This remarkable installation finds its home in the bustling hall of a prestigious shopping mall—a space that demands attention, sophistication, and vibrancy.

Conclusion
In a world of fierce competition, staying ahead requires a blend of creativity, innovation, and state-of-the-art technology. The O-clear Transparent LED Screen represents the embodiment of this philosophy, redefining what it means to engage and captivate audiences.