8-inch IPS full-view LCD display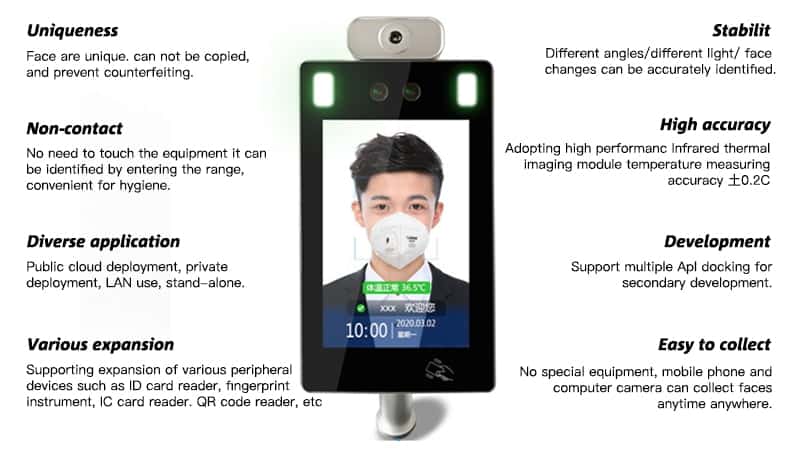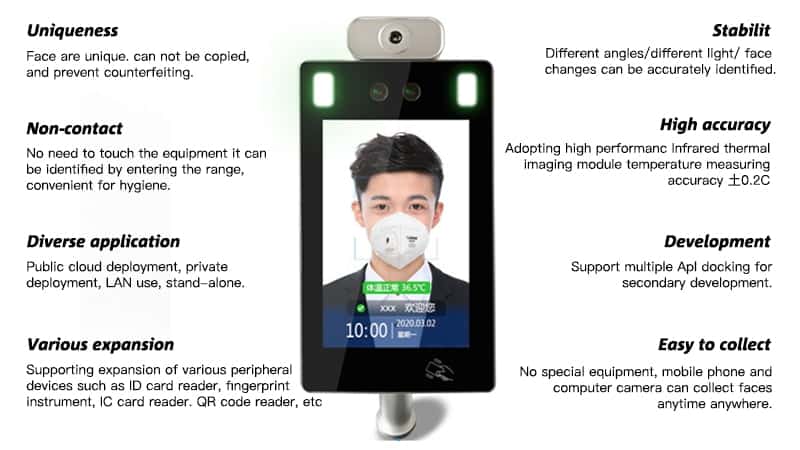 Intelligent Automatic Face Recognition
Supports accurate face recognition and comparison while wearing a mask.
Using industrial-grade binocular wide dynamic camera, night infrared and LED dual photo flood lamp.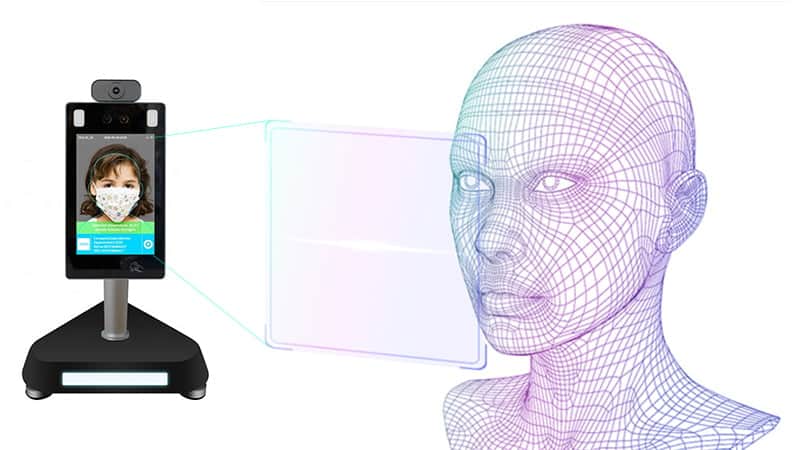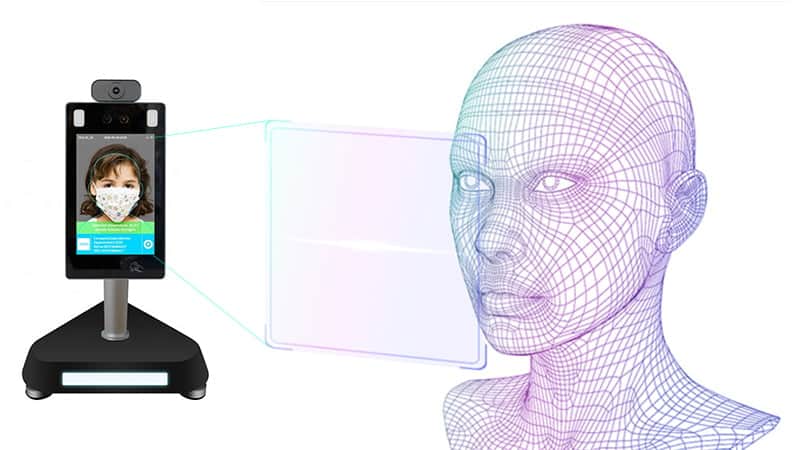 Non-contact temperature measurement safer
Built-in infrared non-touch temperature measurement module. When people is performing face recognition, it can measure their forehead and facial skin temperature at the same time. In a non-contact, accurate, reliable, efficient and non-perceived way, the terminal will issue an unusual warning to those whose body temperature exceeds normal values, and show their temperature.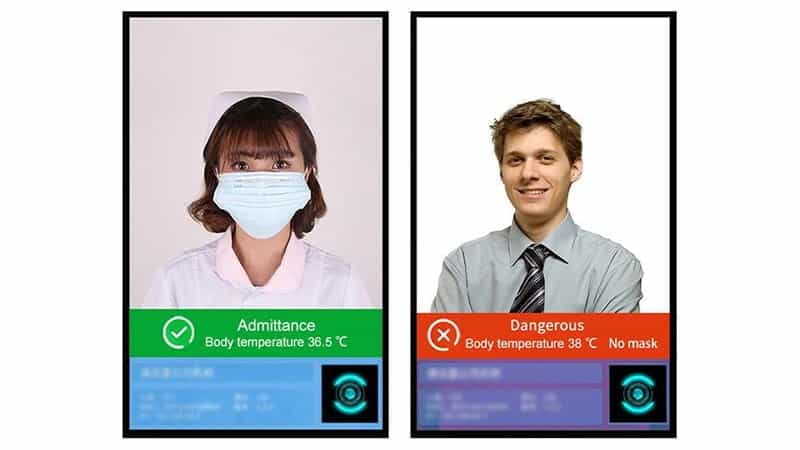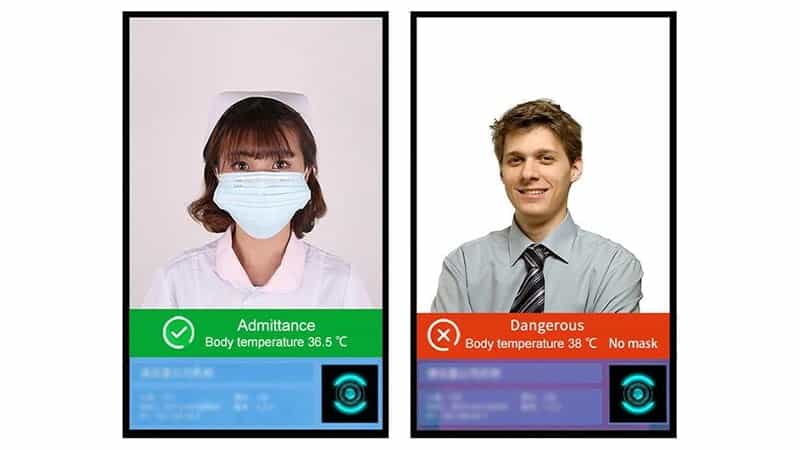 Supports human body temperature detection and temperature display
The longest distance at which body temperature can be measured is 0.3-1 meter, Support voice broadcast during measuring, The measurement error is plus or minus 0.3 ℃.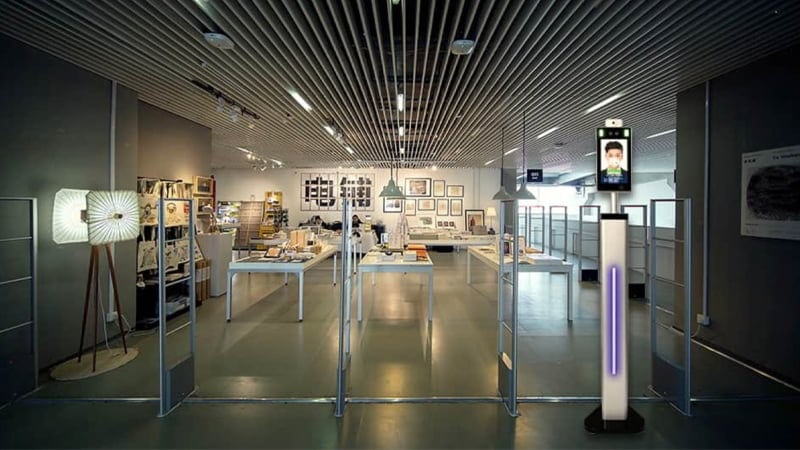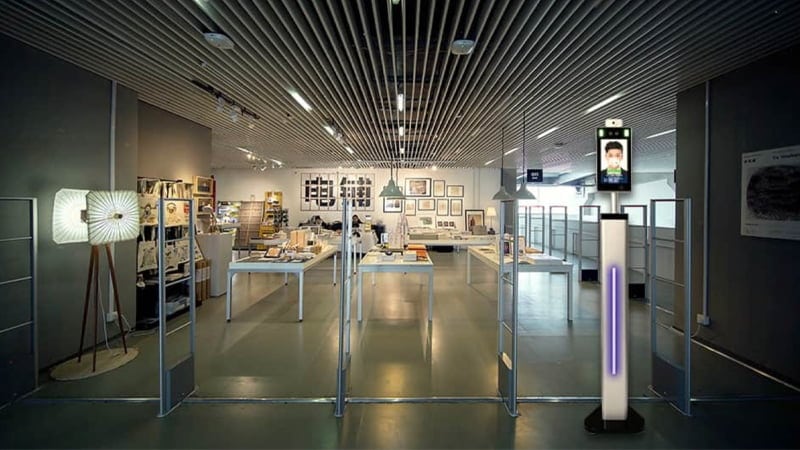 Supports various peripheral expansions
Supports various peripheral expansions such as ID card reader, IC card reader, etc.The documentation is complete and supports secondary development.Support system level, APP offline level, APP + background network level multiple API docking.