Nowadays, when you stand in front of a LED advertising screen and facing it, you will notice that they are gradually being significantly larger, brighter and more sophisticated than previous models, allowing for seamless viewing and providing a deeper and more powerful visual experience.
Future Source Consulting's Global LED Display Market Report 2020 confirms that the LED display industry is continuing its dominance, driving smaller pitch pixel positioning in a wide range of applications in both outdoor and indoor environments.
DOOH, we used to have a pixel pitch of 10 to 16 mm as standard, today we are seeing new applications driving the demand for pixel pitches at least P8 and P6.6, and even smaller pitch of P3 is widely available.This is true from large stadiums and entertainment venues to road signage and retail storefronts.
While reduced pixel pitch allows for shorter distances between pixels and greater pixel density, which is key to bringing the visual experience to life for both companies and end users, there are other factors that deserve special consideration at the forefront of innovation.
So, what will the future hold for DOOH LED screen, let's take a look at four related trends.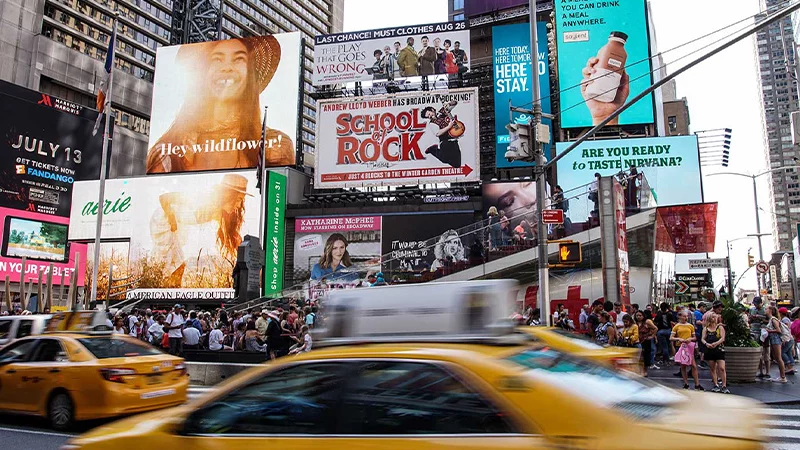 Harsh

Environmental Adaptability
Environmental conditions affect outdoor LED video display qualities and durable. Installing outdoor advertising displays with elements such as Waterproofing, UV treatment, Wind resistance grids, Abrasion-resistant masking, Fire retardant materials and Heat dissipation will help ensure that your equipment can adapt the weather.
Improving your outdoor LED panel technology to defend rain, snow, dust, wind, UV rays and extreme temperature fluctuations means you can extend the lifespan of your products, maximize the viewing experience for your audience, and save more money and time on maintenance and after service.
For example, the world's largest chemical manufacturer needed to replace projectors and wall-mounted electronic large LED outdoor displays that had been underperforming in outdoor event spaces used for corporate events, parties, presentations and formal meetings.
They found that high brightness exterior LED screen not only greatly improved visibility, even in direct sunlight, also avoided the problems associated with heat, humidity and pollen in the past.
High Brightness
Direct sunlight has long posed a challenge for viewing outdoor LED display panels, but with advances in technology and increased brightness, users can display clearer content even when facing the full sun.
They now have both of high-resolution screen content and high brightness.
With a small pitch of around 3mm, outdoor LED advertising boards are at least 6,000 nits brighter. This is a key component to creating a positive viewing experience with a lasting impact.
Simplifying Service
Many of the LED advertising screens on the market today come with stackable cabinets for quick assembly and design quick locking systems to support single-person installations. We are also seeing more LED screen solutions offering interchangeable components and front-end access for convenient fast service.
These features not only reduce installation time and make the jobs easily, also provide more variety of designs and configurations for the end-users, especially as their needs continue to change.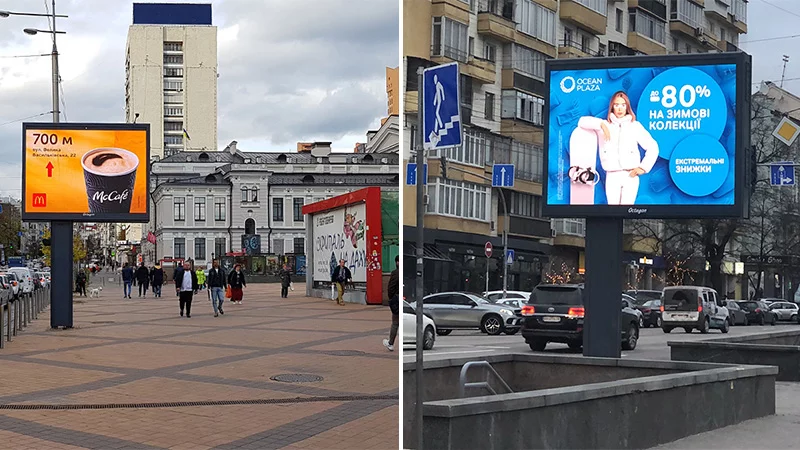 As a result, they are able to provide a better viewing experience at any given time. As a technology that is increasingly faster to install and easier to maintain, outdoor advertising LED display is a normally viable option for almost any organization.
Diverse Applications
Today, exterior LED screen can be used in virtually any application environment. From lightweight small outdoor LED signage which be hung or posted, to temporary LED video walls that can be quickly installed and dismantled by one person, and durable LED flooring display that can support the weight of a car, one person can quickly install and dismantle, today's outdoor video screens technology is turning dreams into reality.
A new hospitality concept in Columbia, S.C., finds that incorporating an outside LED display screen not only attracts visitors, also supports a variety of events and multiple uses. 5,000 nits of brightness makes the 6mm LED display the perfect solution for private events such as movie nights, sporting event viewing parties and event weddings.
Final

Conclusion:
Nowadays outdoor LED digital screen with the obviously features can provide  amazing visual effect from any angles.
With the commercial LED signs market forecast to reach $6.4 billion and $13.1 billion by 2024, LED advertising screens technology will become increasingly popular worldwide and this growth will undoubtedly lead to unprecedented opportunities.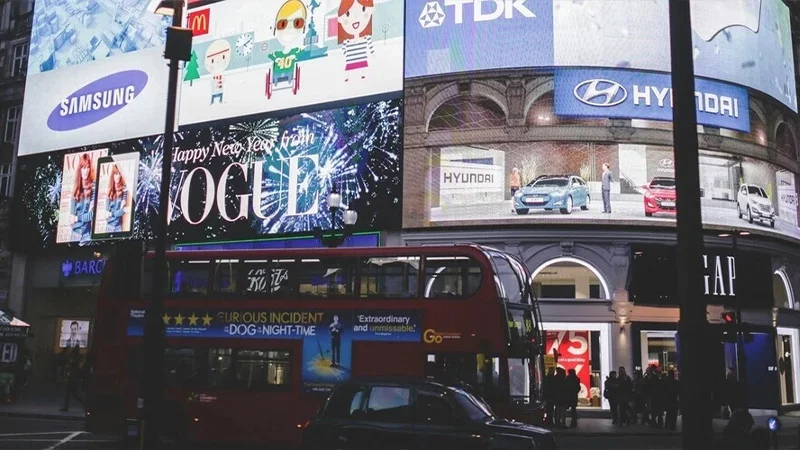 ABOUT  ONEDISPLAY
As a professional LED Display Manufacturer, ONEDISPLAY provides reliable products, comprehensive services and creative solutions.Since establishment, our team always keep the continuously innovating. Our Rental LED Display,LED Poster, Stage LED Screen,Transparent LED Display, LED Video Wall, Concert LED Screen, Shelf LED, Customized LED, Stadium LED Screens have the most advanced technology and forward-looking design in the present market.