What is Digital Out Of Home (Dooh)?
Digital out-of-home media, or DOOH media, is the digital billboards we see on the sides of buildings and roads,You can find DOOH in a wide range of settings, from bus shelters, train stations, and on the street, through to shopping malls, and even in Public toilet, London's Piccadilly Led screens is one of the best known examples of DOOH in the world.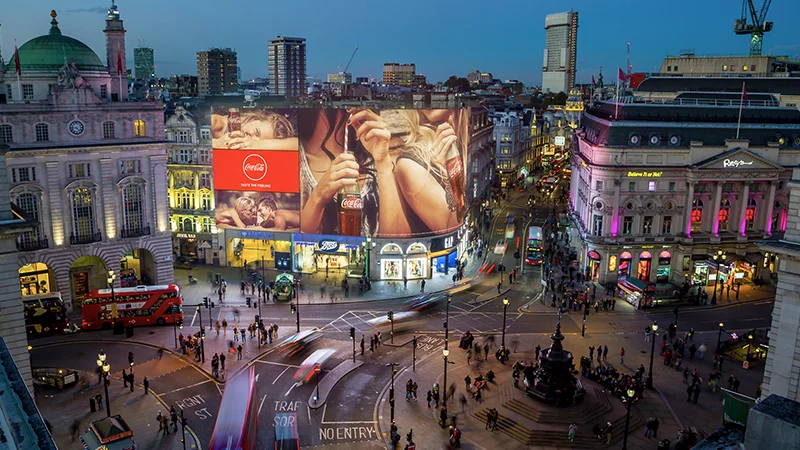 DOOH includes digital billboards, outdoor signage, small digital signs, and even television screens. It can be used to advertise products or to communicate information. It is currently one of the hottest trends in the marketing world. It's considered to be one of the best mediums when it comes to advertising and reaching your target market, thanks to its creative potential.
Here are some places that often make use of DOOH media:
Airports, train stations and bus shelters
Beside major roadways
Movie theaters and arenas
Shopping malls and retail stores
Why is DOOH media important?
There was a time when advertisements were placed on billboards, posters, hoardings, etc. with extra investment to be seen and noticed.
The difference in both is that in traditional billboards, the ad remains fixed in its place with a single image over some time. Whereas, in DOOH, the advertisement is displayed via digital screens with multiple animated images and stays there for a short time. DOOH advertising can interact with people, making it a more energetic, interactive, and vivacious advertisement source.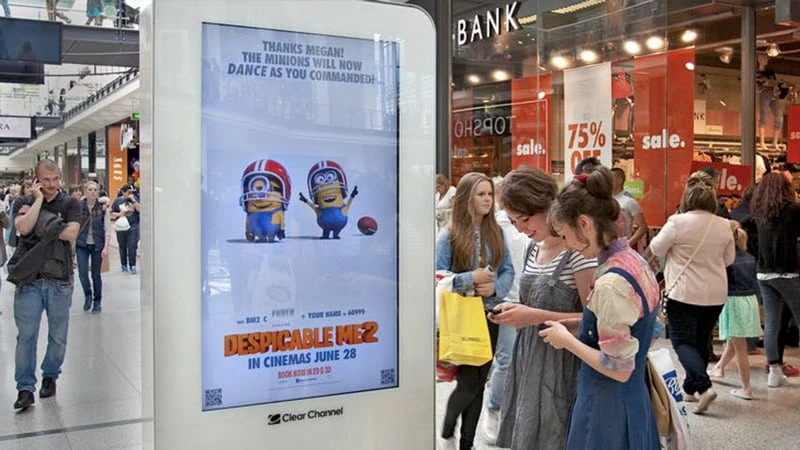 Since digital displays can allow for moving images and interactivity, they are much more flexible, The interactivity of this digital display means that it's never been easier to attract the attention of passersby.
What Is Possible With DOOH media Today?
Digitally-enabled OOH media uses location-based data to understand the audiences that are within view of the ad. Anytime consumers download an app that asks for location data, for example, those who opt-in are agreeing to share their location information with data providers. Then, advertisers can use that data to understand the traffic patterns of those consumers and where they're spending time.
This is also how viewership for OOH ads is measured, although there's no guarantee that someone within a certain location actually viewed the ad in question. This location data can then be used to assess the effectiveness of the ad, especially if your end goal is to drive traffic to a certain location like a storefront.
Ad-tech companies also have the capability to correlate this location data with online audiences using mobile IDs that can be converted into IP addresses. Retargeting consumers is also an option, as geofencing allows advertisers to target people within a specific radius and serve them additional ad content.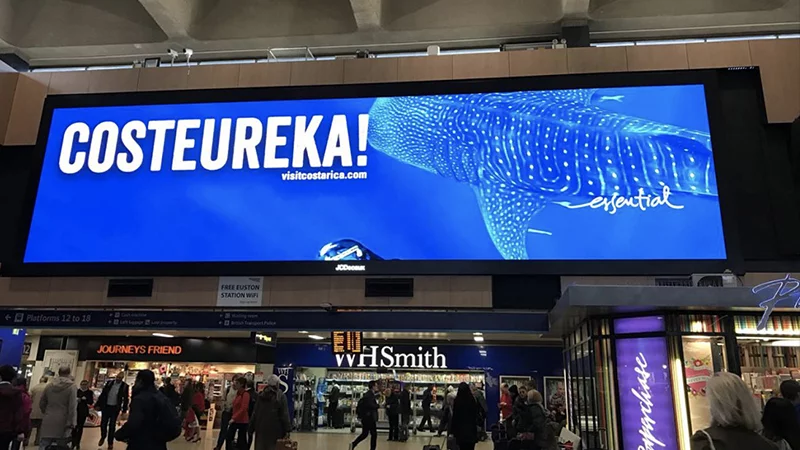 There are some important advantages to choosing DOOH media over static forms of outdoor advertising.
#Unavoidable: DOOH can't be switched off and creates wider audience targeting.
#Engaging: Digital also allows for a number of different pieces of content to be displayed. With traditional billboards, the same static image will stay up for weeks, while a digital ad can change every 15 seconds. This variety on the screen keeps viewers interested and more receptive to messaging.
#Location Benefits: There are various hotspots in a city like a city center, train stations, bus stations, commercial hubs, shopping markets, etc. where you can display DOOH advertisements.These hotspots are hubs of consumers and provide constant and maximum exposure to the audience.
#Interactive: Online display advertisements have seen an extremely low click-through-rate from the audience as they have been known to hinder the online user-experience. But with DOOH advertising, you can display advertisements effectively with the potential of creating awareness, exposure, and driving engagement. Brands like Pepsi, Nike, Adidas and many more have used these DOOH advertisements to boost their user-engagement and consumer experience.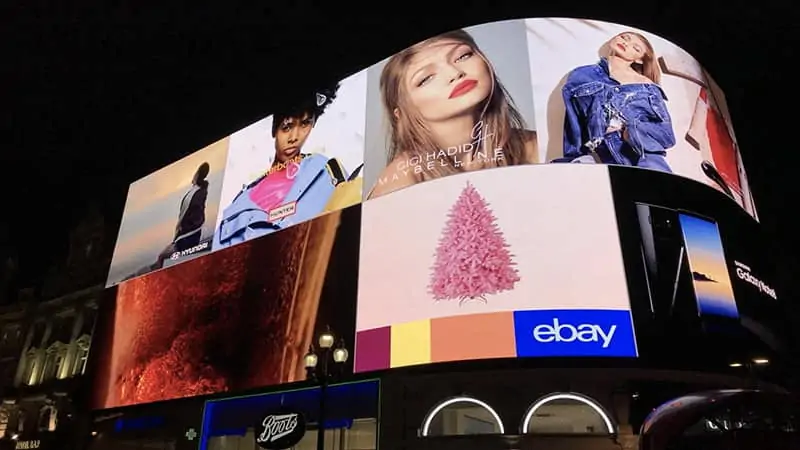 #Content Creativity: Content is of prime importance for any advertising as it is what consumers are attracted to and engage with. Digital out of home advertising displays allow you to present dynamic and creative content. Based on the audience insights, display locations, demographics, seasons, trends, and many more details you can display more personalized and influential content to the audience.This is the case with London's Piccadilly Lights, which automatically change their adverts to match the prevailing weather events.
Why DOOH media Advertising Better?
People spend 70% of their time out of home and on the move, 69% of consumers make purchase decisions outside of their home frequently, and Outdoor advertising costs 80% less than television or newspaper ads.
Impressive visibility. Digital displays are often in high-traffic areas, ensuring their content is seen by many people. Further, DOOH advertising cannot be stopped, skipped, blocked (by ad blockers), or viewed by bots. It's always there for viewers surrounding them with powerful advertising wherever they live, work, shop, travel, and play.
Over 8 in 10 of billboard viewers look at the advertising message, A 2015 study by Nielsen found that 75 percent of respondents recalled seeing a digital billboard in the month prior. 84% of retailers regard digital signage as an opportunity to significantly raise brand awareness.
40% of viewers specifically visited a store or restaurant after they saw a digital advert displayed, 19% of consumers claimed to have made a unplanned, impulse purchase of products they saw advertised digitally, 80% of brands experienced a significant increase of up to 33% in additional sales through DOOH.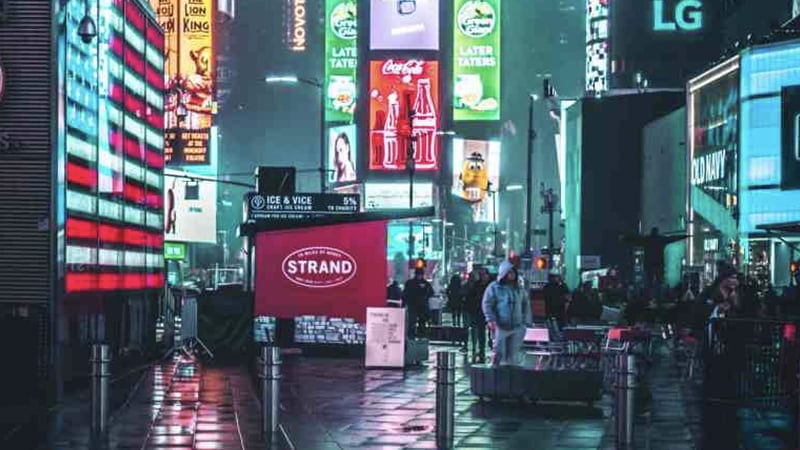 Even more interesting, the study found that a majority of respondents viewed DOOH favorably. At a time when traditional advertising is often seen as a nuisance, this could make DOOH an even more attractive option.
Real-Life Applications:
A 900 sqm, L-shaped, curved video wall in China Cheng du has gone viral on social media, as it appears to show a '3D' spaceship emerging from the screen.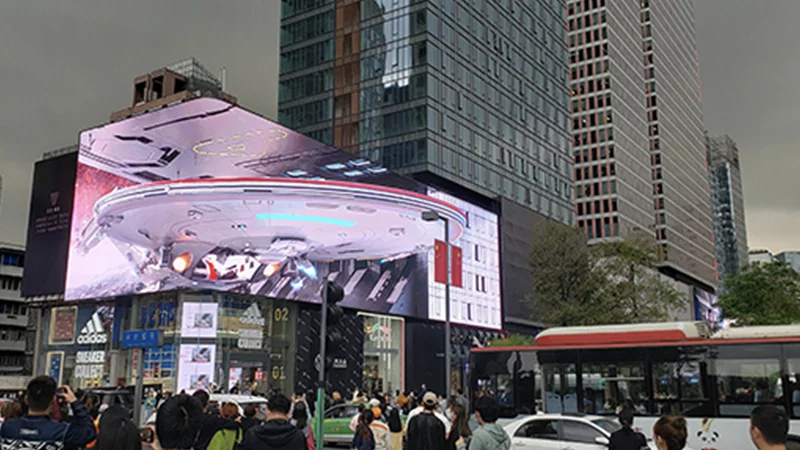 Have a Great Idea?Not Sure How to Start? you can have a look at our Dooh products or simply Email or fill in the contact form and we will help you decide what will work best for you.
Making it Real!