A Great Way to Grab Customers' Attention
As an important part of the external image of the store, the store window will run through the whole process of consumer flow. The character, lighting and color of the window make up the brand's visual merchandising system.
Whether your window captures the consumer's attention will greatly affect whether consumers will enter your store. Now the window is not only a window, but also a work of art appreciated by people.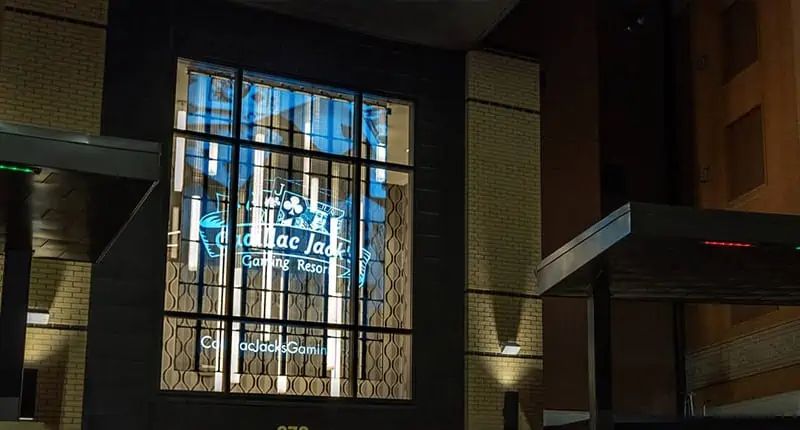 In major fashion capitals such as New York, Paris, and London, the window has become a must-see scenery line in the festival. Every season, the window update will attract a large number of passers-by to stop and appreciate. Therefore, the trend of LED window screens can be imagined.
Benefits of Using LED Screen for Window Display
1. Eye-catching: High-tech turns glass into a transparent display in seconds.
2. Selling goods: the most straightforward way to stimulate the desire to buy.
3. Information release: solve the pain point of nowhere to place sales information.
4. Fixed advertising: the window becomes the fixed advertising space of the store.
As a business owner, you'd know that your Window Display is usually what your customers check out before walking into your shop. And to successfully get their attention, you can make use of a LED screen's bright colors and enticing display.
What to Consider When Choosing a LED Screen for Window Display?
Now that you know the amazing advantages of using LED screens, it's time to narrow down your options and pick the most suitable LED screens for your store. First of all we need to know the characteristics of the window display facing the street: Installed indoor, high brightness, small pixel pitch. So, here are some factors you should consider when selecting a LED window display:
1. Size of your store: How big is your store or the area where you want some LED screen installations? Since LED screens come in multiple sizes and layouts, picking one that suits your store the most is recommended.
2. Amount of LED screens you want to be installed: Do you want just one LED screen in your storefront? Or are you considering having more LED screens displayed throughout your area? If your budget permits it, feel free to pick more than just one LED screen installation as you wish!
3. LED screen style: LED screen styles also come in square, horizontal, or vertical styles. So, be sure to pick a layout that matches your preferred look.
4. Picking an ideal pixel pitch: Since the distance between the window and pedestrians is not too far, we recommend investing in LED screens with P2.6-P4.8 to ensure that the visual effect of the displayed advertisement is good enough. You can always ask your chosen supplier regarding this.
5. Find the best supplier: Finding the best LED screen supplier is also crucial. After all, you don't want to invest your money in a supplier that won't provide you with quality products and installation services. So, be sure to find an expert supplier that will meet your budget, needs, and preferences. And, of course, ensure that they only offer premium LED screen products as well.
Rear maintenance: Since the display screen is behind the window glass and faces the street, the Rear Maintenance method is relatively more convenient.
So which display satisfy these characteristics?
You'd be surprised to find that there are many LED window display styles. And if you're overwhelmed at the array of LED window displays, here are five great LED window display ideas you might like:
1. Transparent LED screens
The transparent screen is specially designed for the window screen project:
LED window transparent screens are light, thin, and transparent. It does not affect the lighting of the glass window, but also displays cool advertising content. Through self-promotion/customer promotion/external advertising operations and other diversified advertising operations, Realize the functions of advertising revenue and value creation and public information promotion.
Second, the installation and maintenance are convenient and quick, and there is no need for complicated supporting steel frames, which can save a lot of installation costs.
Third, the transparent screen has a good heat dissipation function and is green and energy-saving.
(Transparent LED is becoming more popular in digital signage, especially in shop window installations. Germany's largest telco O2 Germany transformed the store front of its Berlin concept into a simple, but very interactive digital touchpoint. A space to interact with the brand.)
2. Outdoor LED window displays
Outdoor LED screens are best known for brightness more than 5000nits. This solution is widely used in window projects thanks for its good effect, stability and various options of pixels and screen sizes.
3. Indoor LED window displays
Compared to outdoor displays, indoor types don't need much brightness to function. After all, these LED screens will be viewed by customers from the indoors and in close proximity. This makes them easy on the eyes and has increased pixel density.
4. LED poster window displays
LED poster screens are highly preferred for their easy mobility. Besides putting these LED screens at your storefront, you can also place LED poster window displays inside your store. Doing this allows you to offer more beautiful visual content to your customers.
How Much Does it Cost to Use LED Screen for Window Display?
Depending on the dimensions and type of installation you want for your LED window display, the costs might vary. But on average, you can expect a LED screen for window display installation to have a minimum price of $3,000 and a maximum price of $100,000. Of course, you can always discuss your options with your preferred LED screen supplier. And with the help of a professional LED screen supplier and installer, you can truly make the most out of a LED screen's perks by getting reasonably priced installation expenses.
Which stores can use window Led display?
Shop windows, store image areas, car 4S stores, high-end clothing stores and other commercial spaces facing the street and with themed display functions, window LED displays can be applied. It allows chain retail stores to easily use the window to transmit promotional information to (potential) consumers, spread brand culture, and achieve precise marketing, with excellent results.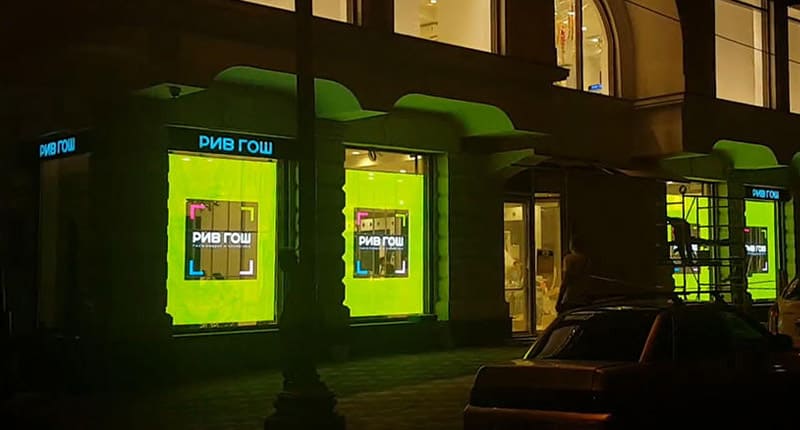 Conclusion
The digitalization of the shop window is now a necessity to attract new customers to the store  and lead them towards a new shopping experience. Led screens and monitors can be of any size and shape, transparent or Non-transparent. The high-brightness led video walls for shop windows guarantee a more engaging communication, because it is more dynamic and varied. In addition to simpler information such as opening and closing times, sale rebates, special promotions, they are able to display commercials and videos of any kind with sophisticated program scheduling.