Outdoor LED screens have a wide array of applications and are becoming more prevalent each day with advancements in technology.
Whether you are interested in purchasing one or would like to learn more about these attention-grabbing displays, here is everything you need to know.
WHAT IS AN OUTDOOR LED DISPLAY?
Conventional, static advertising doesn't the same effect on people as it used to have. World can be overwhelming, offering a huge load of information every second. This has desensitize people, who aren't paying attention and just forget what have seen or read.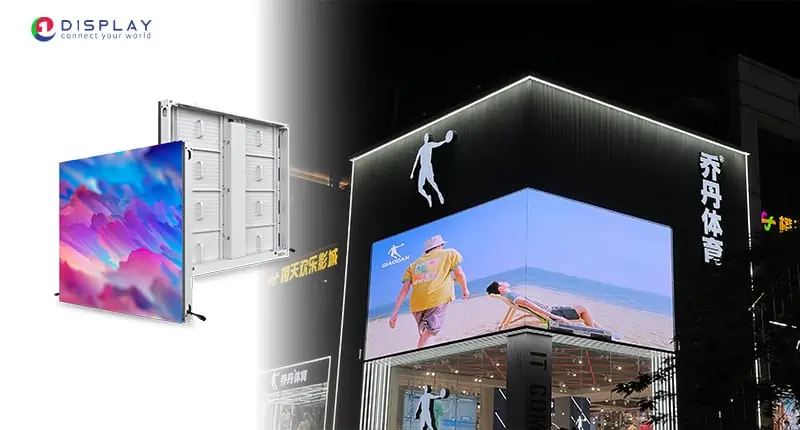 Latest market studies have found that broadcasting Extremely creative and eye-catching ads on outdoor screens is much more effective than traditional advertising printed media (newspapers, static boards, etc). This is the reason behind the growing of the number of digital screens on the streets. LED screens are cost-effective, reliable an offer a high return of your investment.
Outdoor led displays are large billboards made to display advertising, any kind of video, and more. They can be placed in any open-air area thanks to their modular assembling system.
OUTDOOR LED SCREEN TECHNICAL FEATURES
Installing an outdoor LED screen has two challenges that can easily be overcome by our product:
1. First, a LED display must withstand any environmental condition (rain, heat, snow, wind, etc.)
2. And it must be bright enough to be seen perfectly, even in broad daylight.
Performs in direct Sunlight
Brightness is a fundamental feature, because an outdoor advertising screen must be visible at any time, even during daylight.
Our outdoor LED screen has a much higher brightness than its indoor counterpart, in order to deliver bright and vibrant images even in direct sunlight, ideal for outdoor stadiums and events. Each of our outdoor LED screens is shipped in module format allowing you the flexibility to create screens of any size. Options are available for front or rear service access depending on your installation.
Weather-resistant LED display
Outdoor Led Screen require a rating of IP65. IP65 indicates full protection against solids and high protection against liquids at low pressure.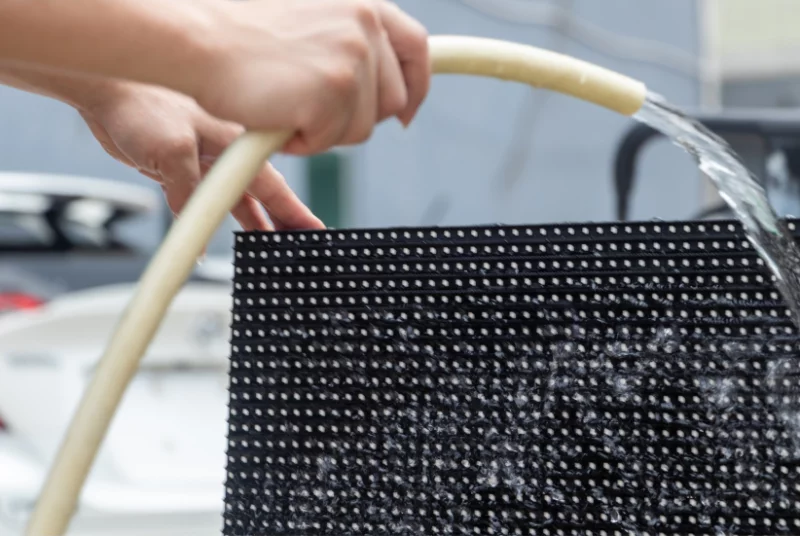 More than rainproof, our products are designed to be weather-resistant. Our LED screens are perfectly sealed, so water can't reach the inner circuits. However, this doesn't mean heat will affect their performance because they're made to dissipate it quickly.
OneDisplay designs outdoor led displays using high-efficiency electronics and uses Metal aluminum backplane instead of traditional plastic, more environmentally friendly, and guarantee excellent heat dissipation, even during the hottest days of summer. Our outdoor screens are made to operate 24 hours a day without interruption.
Energy-efficient LED screens
LED displays are mainly used to generate profits when broadcasting advertising. If power consumption is too high, it will lose profitability, as the operating cost would be too expensive.
Our outdoor LED displays use special power-saving technology, making it a cost-effective investment that will lead to big savings.
RANGE OF PIXEL PITCHES
The smaller the pixel pitch (distance between each pixel) the higher the resolution and closer the viewer can view the screen. Smaller pixel pitches are generally advised for up close applications whereas bigger pixel pitches are recommended for displays with long viewing distances. Our outdoor advertising LED displays cater for a selection of viewing distances with solutions to suit a range of budget requirements.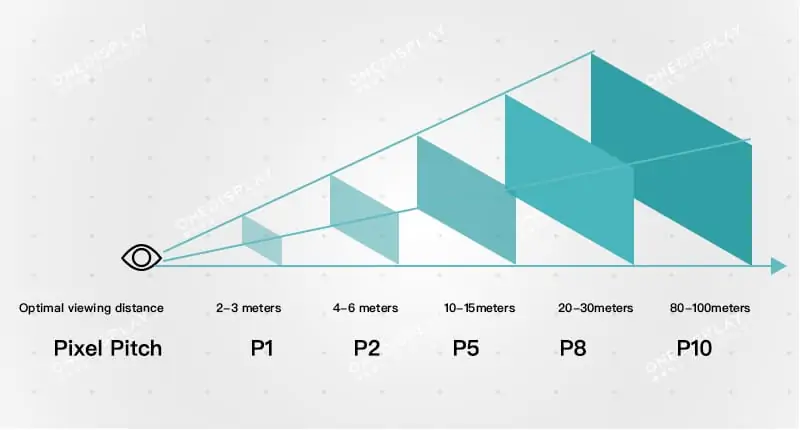 Our wide range of pixel pitches of LED screens for outdoor advertising, helps to catch audiences and passers-by you may not have reached with standard LCD displays. With their high brightness specification, these screens deliver a fantastic image, even in direct sunlight, serving as a great form of representation for your brand, product or service.
SMD VS DIP
A pixel is comprised of the colors red, green, and blue. With DIP, these 3 colors are separated, and with SMD, the colors are soldered together.
Our Outdoor LED Screens use SMD technology which stands for surface mounted diode. These screens display an image by varying the color and brightness of the individual closely spaced LEDs across the screen.
In SMD technology the red, green and blue diodes are encapsulated together rather than separately, allowing for much higher resolutions than other LED screens. SMD LED Displays also offer low energy consumption and generally boast a longer lifespan than other types of Led displays.
HOW BIG IS AN OUTDOOR LED SCREEN?
Our Outdoor LED Displays are made up of individual modules, offering the potential to create huge screens that can be easily changed and reformatted into alternative configurations. This also means additional LED modules can be added over time to create larger displays.
OUTDOOR LED SCREEN ASSEMBLING
Some popular construction methods for outdoor video walls include:
Ground supported – The screen sits on the ground.
Wall mounted – The screen is mounted to the wall.
Hanging – The screen is hung from a structure above it.
Pole mounted – The screen is mounted from a vertical pole.
Truss supported – The screen is mounted with aluminum truss equipment.
Anyone can install our LED screens. However, you'll be dealing with bulky items, so you must use proper equipment and will need a helper to make the installation process even easier.
As our technicians will guide you remotely during the assembly process, you won't need any previous knowledge or particular skills.
After setting up the LED display, the next steps are pretty simple. Any person wil easily connect the internal wiring, no problem!
HOW TO CONTROL AN OUTDOOR LED SCREEN
Outdoor led displays are usually installed in very popular and busy areas like Piccadilly Circus in London. Since most LED displays are located outdoors in high places or locations that are difficult to reach, it's necessary to control them from afar. This is done through a wireless connection.
We pride ourselves on our products being simple for anyone to use so all of our Outdoor LED Displays come with a control system and basic operating software so you can start using your screen straight away, with no additional software needed.
WHO NEEDS AN OUTDOOR LED SCREEN?
From stadium scoreboards and concert venue backdrops to storefront advertising and transportation signage, there are more opportunities than ever to deliver impactful visual experiences when people are outside. OneDisplay outdoor LED display solutions are designed to be just what you need, where you need it.