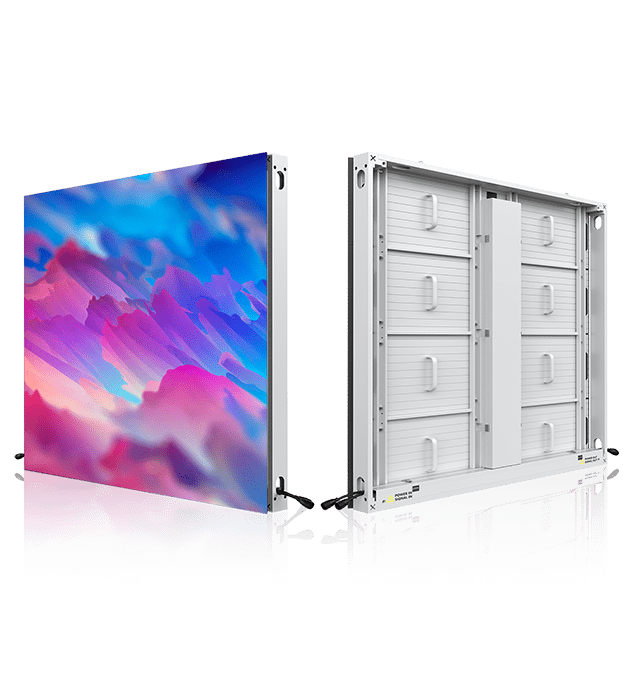 Outdoor Fixed Installation Led Display
O-SMART Series:
O-Smart series is not restricted by the installation environment, it can meet most outdoor fixed installation scenarios in the market due to the simple cabinet splicing. For instance, covering but not limited to conventional stacking projects, base installation projects, single/double column type for broadcast projects, and outdoor wall-mounted large billboard projects etc.
Key Features:
1. Front & Rear dual service option for outdoor fix installation,
2. 90-degree angle&Flat led screen with the same module,
3. IP67 Module with lightweight only 29KG/Panel,
4. Noise-free, elegant housing design,
5. High reliability, wide application and brightness up to 10,000 nits.
Slim and Lightweight Design
O-Smart series, lighter than conventional cabinets in the market, with a high-grade aluminum alloy frame, great precision and concise modeling, designed to be 29 kg, thickness for 90mm, making the transport easily. Besides, years of industrial accumulated mature experience guarantee the structure designs High stability, High durability and High installation safety.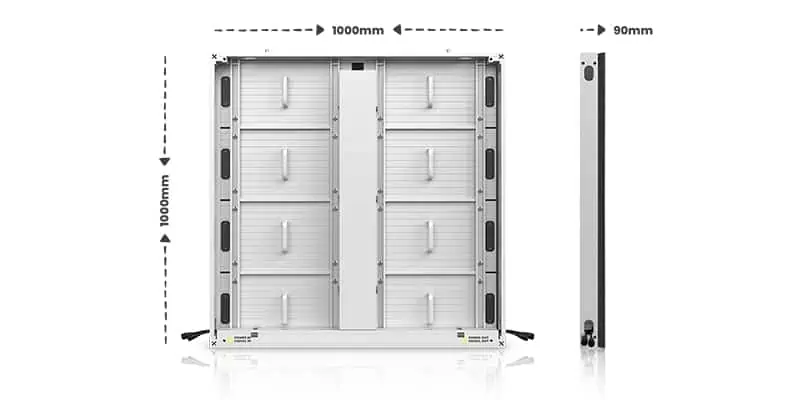 Strong Heat Dissipation
Aluminum material is more durable and stable than traditional steel one, the module uses aluminum alloy back shell and the power supply uses aluminum power box to quicken the heat dissipation, and to make the electronic components can be cooled down fast, which give the screen a longer life span.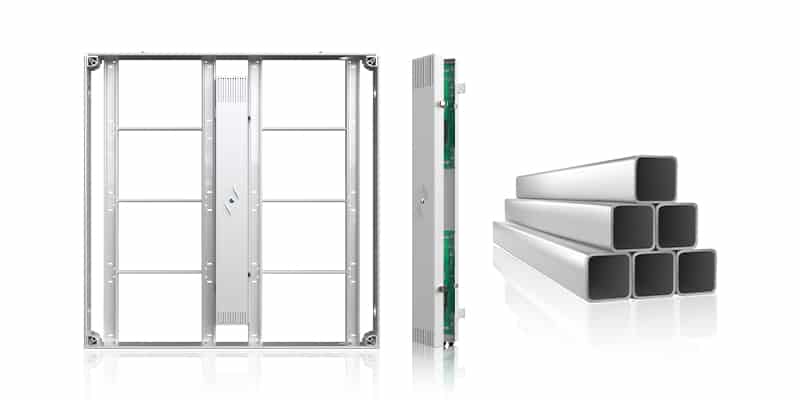 Cable Free with Dual Sockets
Dual power/signal ports, with hidden design, a module designed with 45° angle, supporting left/right modules interchangeable connection. Moreover, we use signal pin dual sockets which is easy to replace modules. So there is no need to confuse about the direction.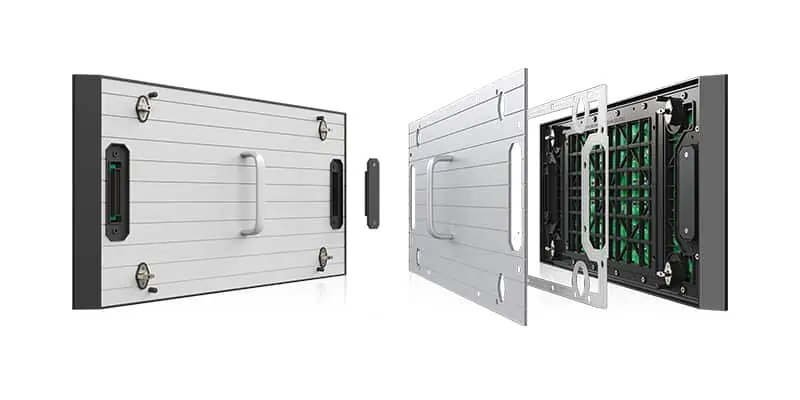 Fast Front/Rear Maintenance
For front maintenance, the modules, power supply, receiving card and other components can be disassembled from the front, which is convenient to maintain the screen.
At the same time, traditional rear maintenance is also supported. You can choose the maintenance way according to the situation.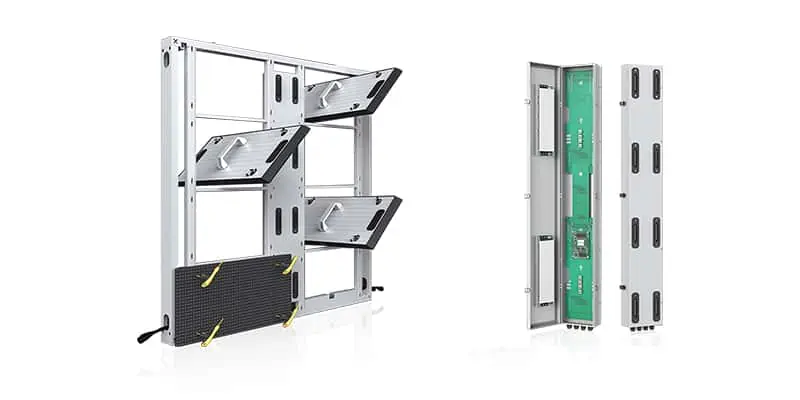 Extremely Protective Method IP67
To make the function of the LED screen safely and stably in outdoor scenes, we adopt advanced protective methods to withstand heavy rains and strong winds, which can let electronic parts avoid being affected by dampness and dust.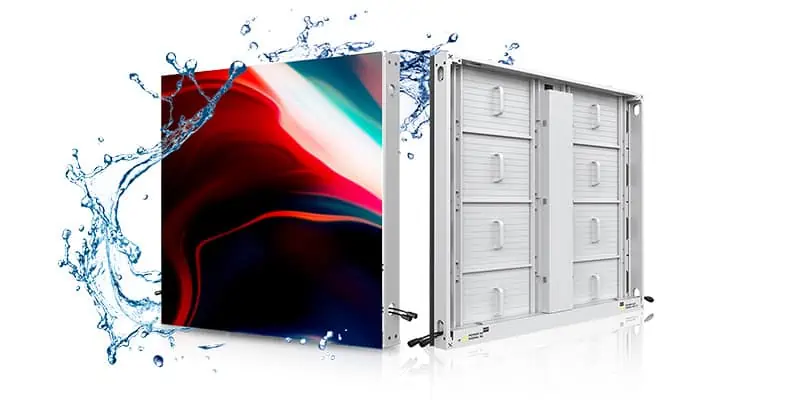 Quick Disassembly Power Supply Box
Power supply box supports front disassembly to maintenance, It has advanced locking system and mini-cable connector, easily locking the units on a simple framework, which all make your installation easier and faster, also lower your cost.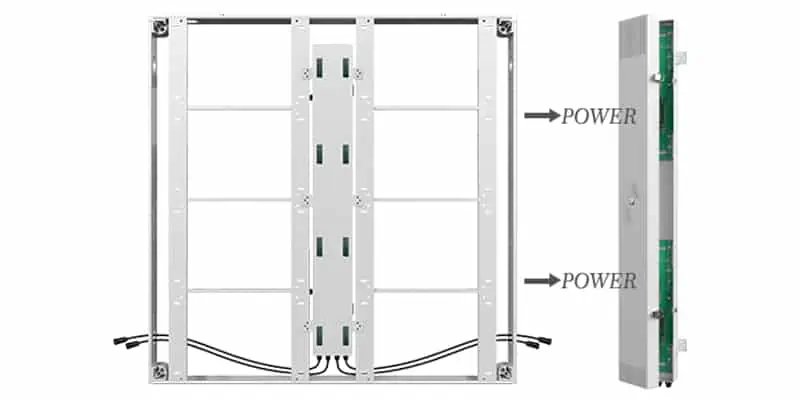 High Flatness
Aluminum alloy frame is processed by CNC, flatness can be controlled within 0.5mm, which is much better than the traditional fabricate metal cabinet.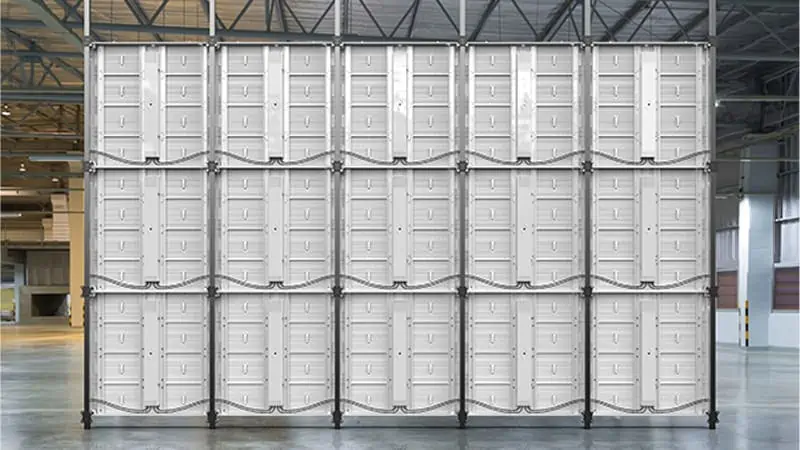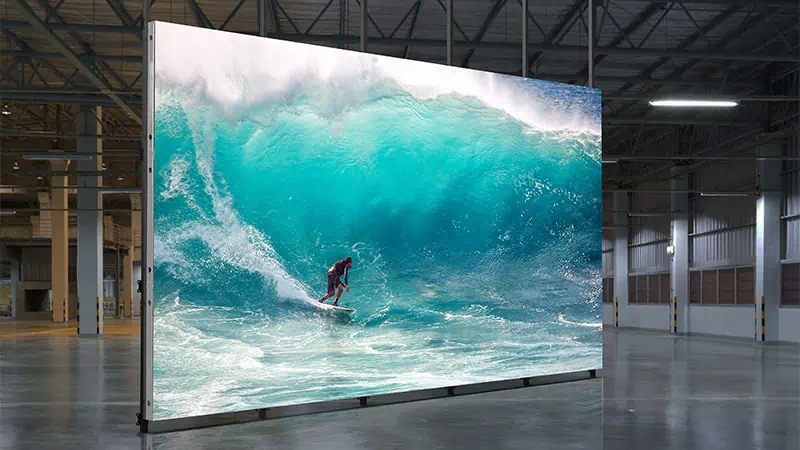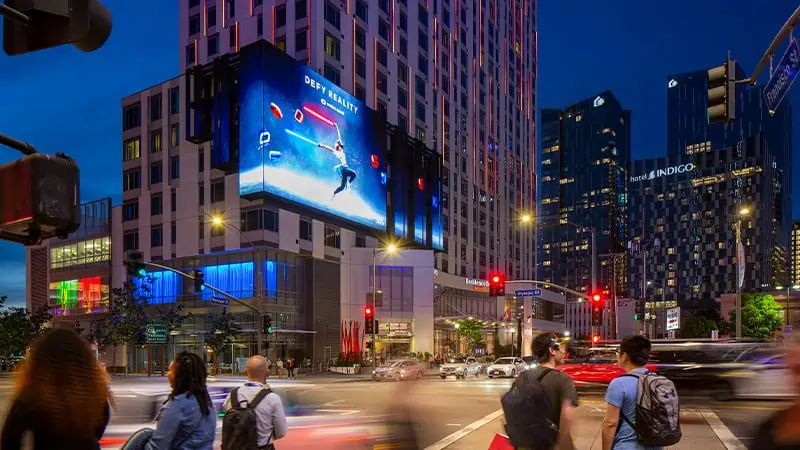 To ensure that you could make the correct solution, Please continue to read the following introduction and download our specifications. If you can not find what you are looking for, please contact us.
| | |
| --- | --- |
| Pixel pitch(mm) | 3.91mm, 4.81mm, 6.25mm, 7.8mm, 10.4mm |
| Cabinet Size(mm): | 1000x1000mm, 1000x1500mm, 1500x1000mm |
| Refresh Rate(Hz): | 1920-3840Hz |
| Key Point: | Front & Rear dual service option, Corner&Flat led screen with the same module,Modular Power box; light weight |