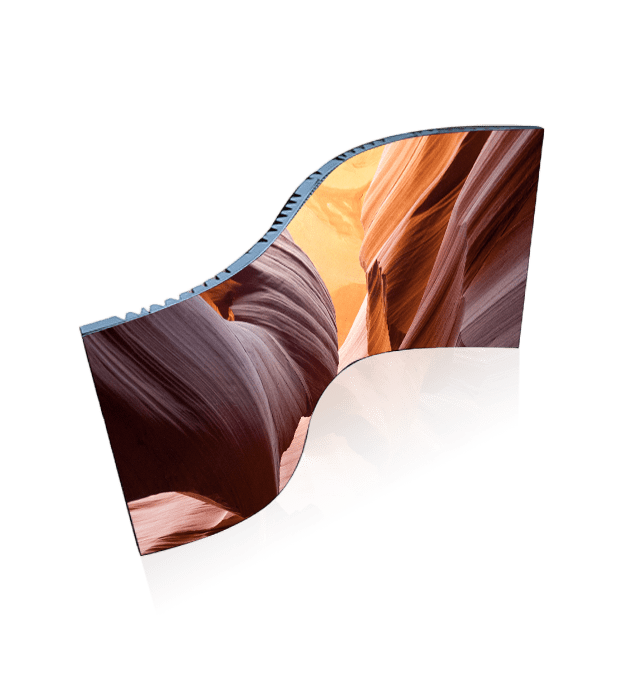 Concave & Convex Curves Flexible Led Display
O-FLEX Series:
O-FLEX Series Adaptive LED Tile allows for more creativity than ever before. Its lightweight and ability to curve, bend, fold and attach to virtually any metal surface makes it perfect for those installations that call for a non-traditional LED solution.  O-FLEX Series allows for seamless convex or concave LED designs where traditional flat panels will not work.
Key Features:
1. Easily Build Concave & Convex Curves.
2. Front& Rear serviceability with Magnet design.
3. Super thin design, only 0.25kg/Module.
4. Custom frames and sizing.
O-FLEX Adaptive LED Tile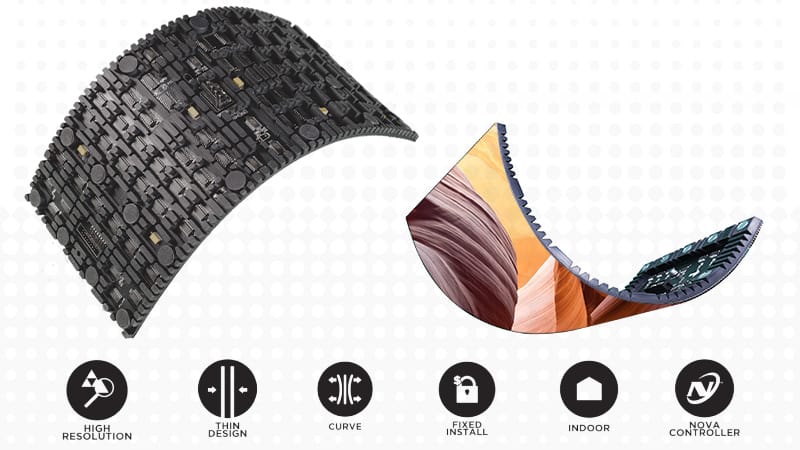 Easily Build Concave & Convex Curves
Spice up your imaging landscape via seamless convex or concave curved video walls with angles, curves and just about any other creative design.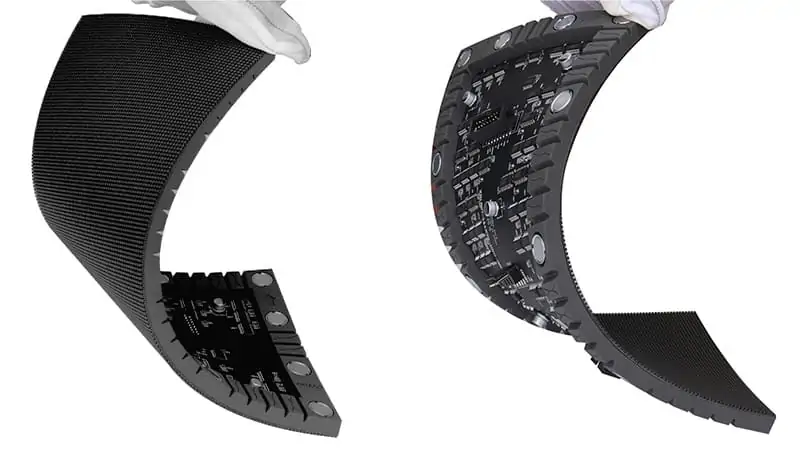 Front & Rear serviceability
The module can be maintained and disassembled from the front & rear end, Single module replacement is made easy, improving serviceability in the field.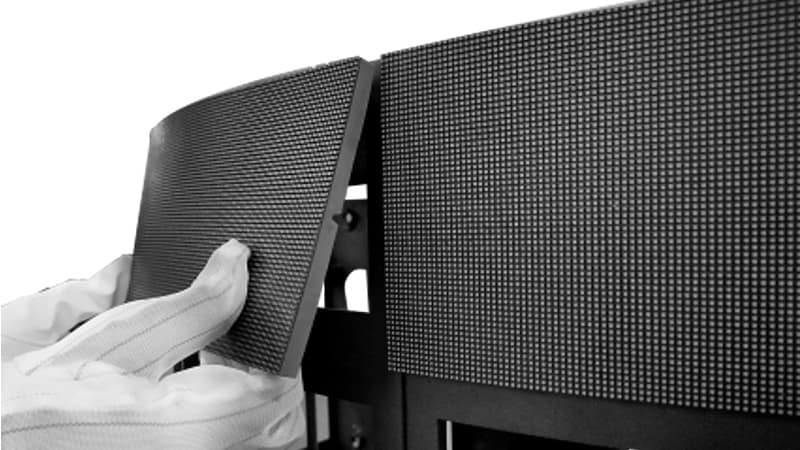 Magnetic Design
Magnetic mounts allow for attachment to virtually any surface enabling the most creative LED designs.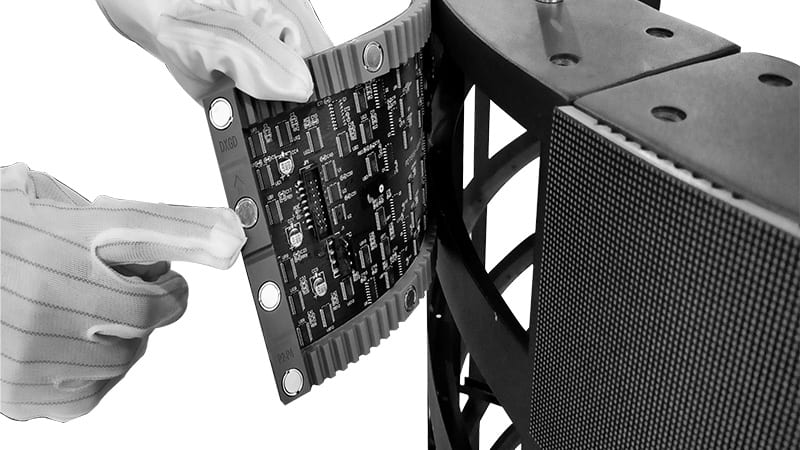 Reliable Data & Power Management
External sending and receiving control, paired with quality connectors, guarantee safe and reliable connections between each O- FLEX Mod Adaptive LED tile where traditional flat LED panels are not applicable, Keeping construction of the final product slim, lightweight, and compact.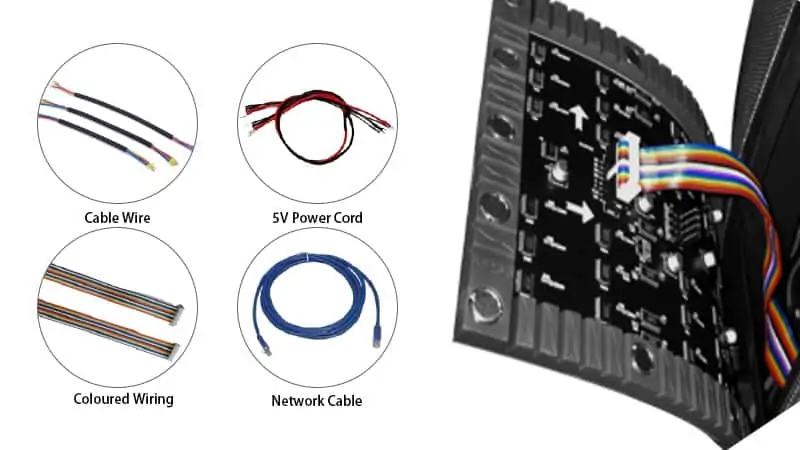 Custom Frames
O-FLEX Series Tiles can be attached to virtually any surface via magnets. With each project being unique, the O-FLEX-specific framing structure is designed and manufactured to accomplish your unique design and deployment.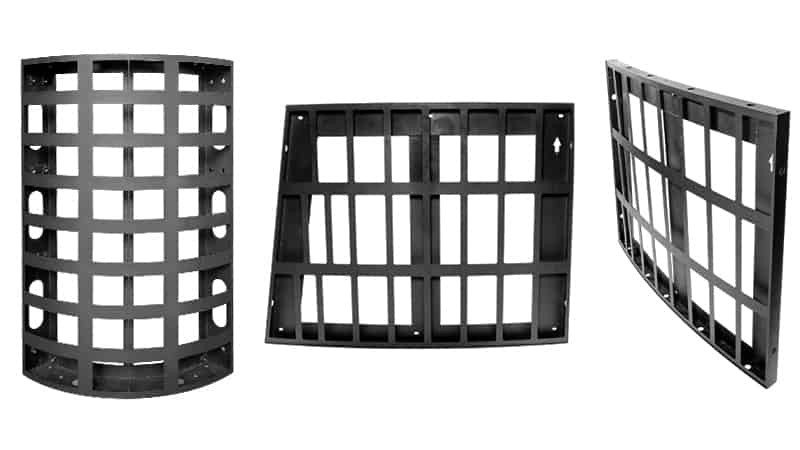 O-FLEX Basic & O-FLEX Pro
O-FLEX Basic is available in the following pixel pitches: 2.5mm, 3.078mm, 4mm.
O-FLEX Pro is available in the following pixel pitches: 1.667mm, 1.875mm, 2.5mm, 3mm, 4mm.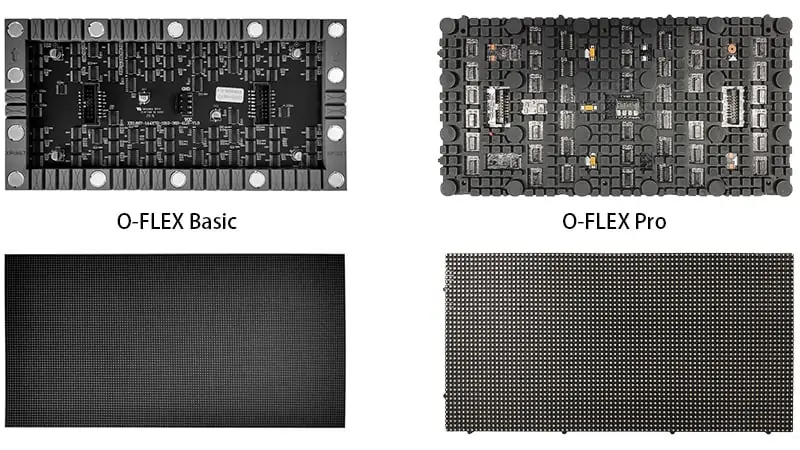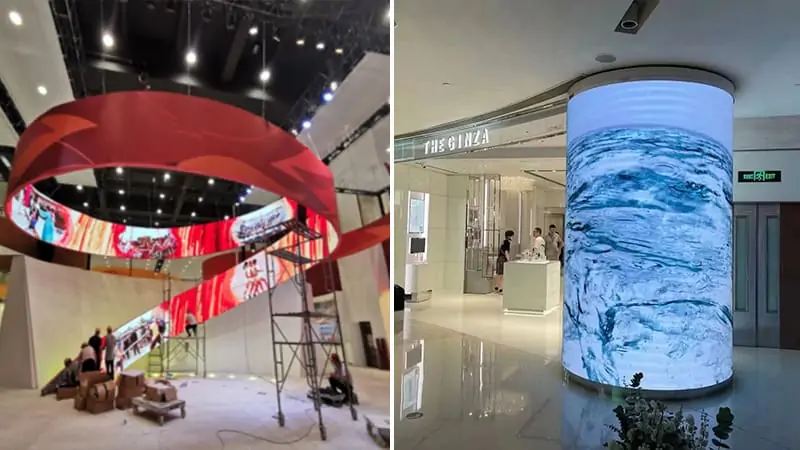 To ensure that you could make the correct solution, Please continue to read the following introduction and download our specifications. If you can not find what you are looking for, please contact us.
| | |
| --- | --- |
| Pixel Pith(mm) - Pro | 1.667mm, 1.875mm, 2.5mm, 3mm, 4mm |
| Pixel Pith(mm) - Basic | 2.5mm, 3.078mm, 4mm |
| Module Size(mm) - Pro | 240*160mm, 270*120mm, 240*160mm, 240*120mm, 240*120mm |
| Module Size(mm) - Basic | 320*160mm, 320*160mm, 240*120mm |
| Refresh Rate(Hz): | 1920-3840HZ |
| Key Point: | Extremely lightweight and ability to curve, bend, fold and attach to virtually any metal surface makes it perfect for those installations that call for a non-traditional LED solution. |