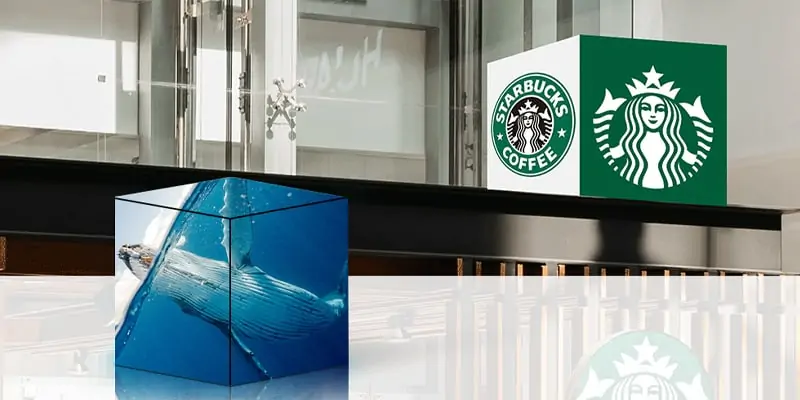 Multiple application scenarios
Outdoor Led Cube can be used as Advertising or information Publishment at Company LOGO Wall, Art Gallery, Exhibition, Chain Store, Airport, High-End Club, Restaurant&Hotel, Shopping Mall, Subway, etc.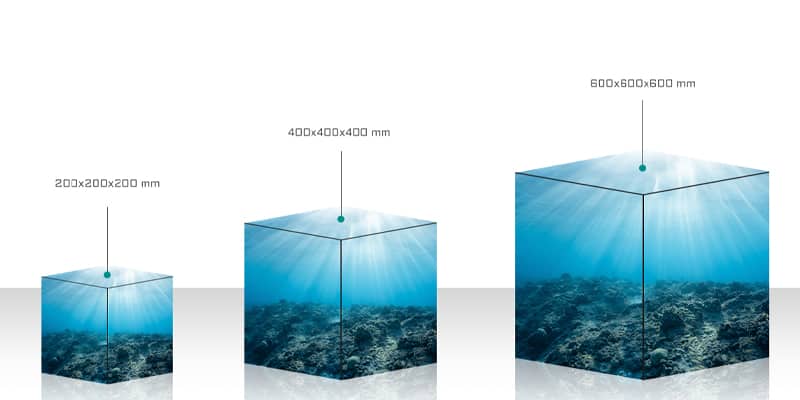 Smart designing with different dimension
The high resolution creates a unique visual effect. A variety of sizes to choose from 200mm to 600mm. Multi-sided display, can be 4-sided or 5-sided display. HD performance for both effects and dynamic video show.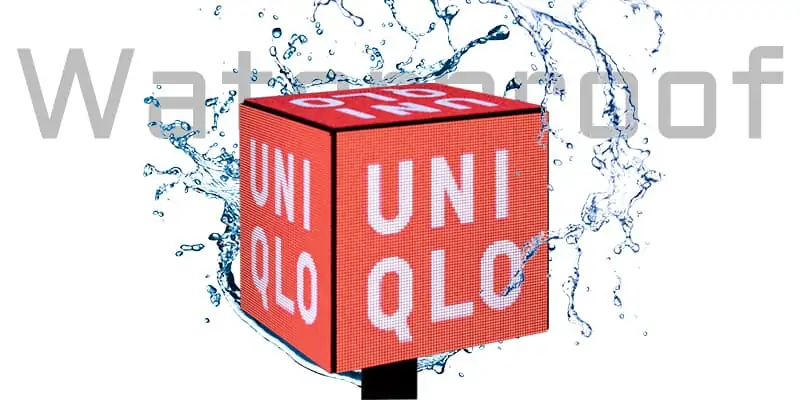 Light weight and easy installation
The Cube LED sign has the advantages of lightweight, good wind resistance, easy installation, water-proof performance. Smart modular design secures fixing of panels and easy removal. No need frame for installation, no professional installation required.
Intelligent control method
Easy to control via WIFI, Support PC& mobile phone APP smart control 3D performance on the display.
User-friendly device
Outdoor Cube LED Display Plug and play device with multiple input options.
With full guide, end-user can easy to operate the LED cube screen.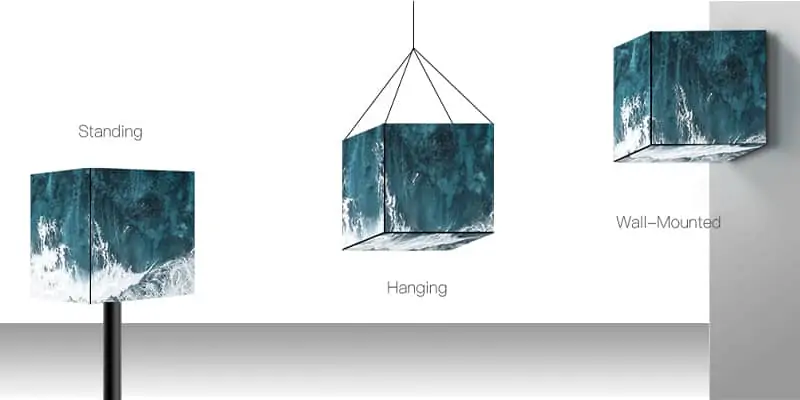 Multiple installation methods
The outdoor Cube LED sign is support hanging installation, standing, and wall-mounted installation.