When looking for LED display providers, there are many factors to consider—the manufacturer's quality, reputation, and the product after-sales.
What Makes a LED Company the Best?
When you're shopping around, you'll find any number of companies advertising they have the highest quality LED displays, the best warranties, and the very best customer service—but how do you know the company you're considering is, in fact, the best? Can they provide client references? Who have they worked with, and are they return customers? Is the company prepared to stick with you for long time cooperation? Providing services not just before the sale, during the sale, but also after the installation. So a company's strong aftersales team and local aftersales site are very important. Also, make sure the company is trying to help you with your needs rather than just trying to sell you what they have.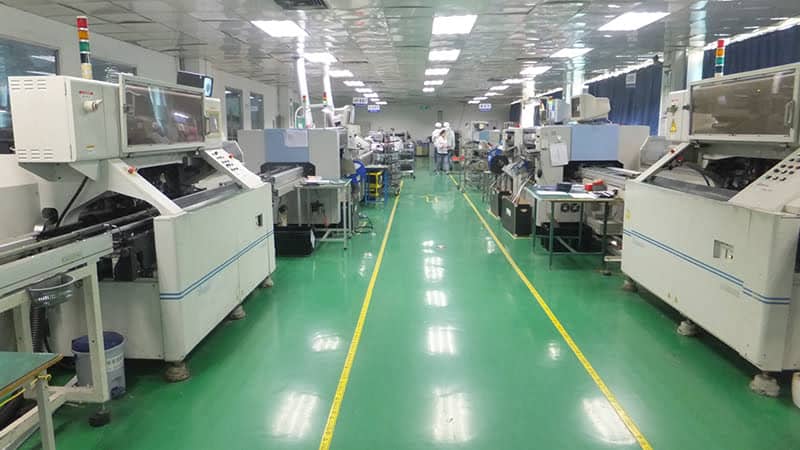 What is the first thing to do?
State your requirements and we will provide you with the most suitable products according to your requirements. For example:
Estimate the size and location of your screen.
Decide what kind of media you would primarily like to display on the screen.
Decide the pixel pitch, i.e., the screen resolution.
Decide the real and virtual screen resolution.
Decide the screen brightness and viewing angles.
Consider the minimum and maximum distance of viewing.
How many and what types of video sources will you use?
Will the screen be installed permanently or do you need it to be portable?
Choose a screen control system.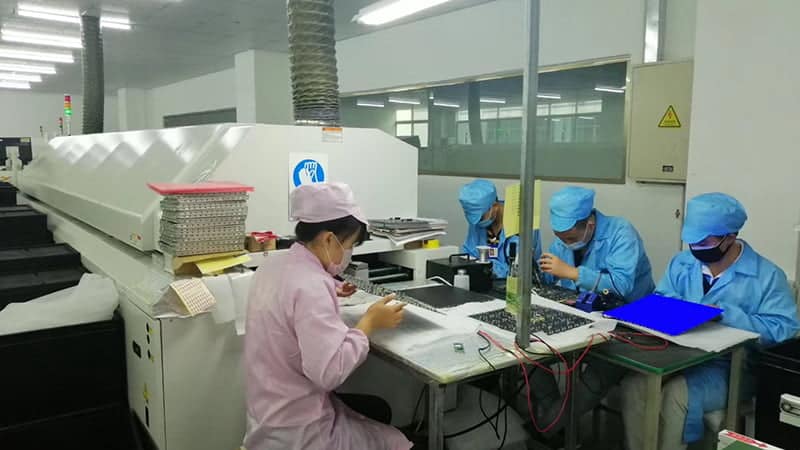 Quality control inspections
Quality control is very important for all industrial enterprises so is led display. A company's quality control affects the display quality of the LED display, after-sales, and the company's reputation. Without a good quality control department, there will be no good LED display and good LED manufacturers. So our factory needs to have the inspect processes as below.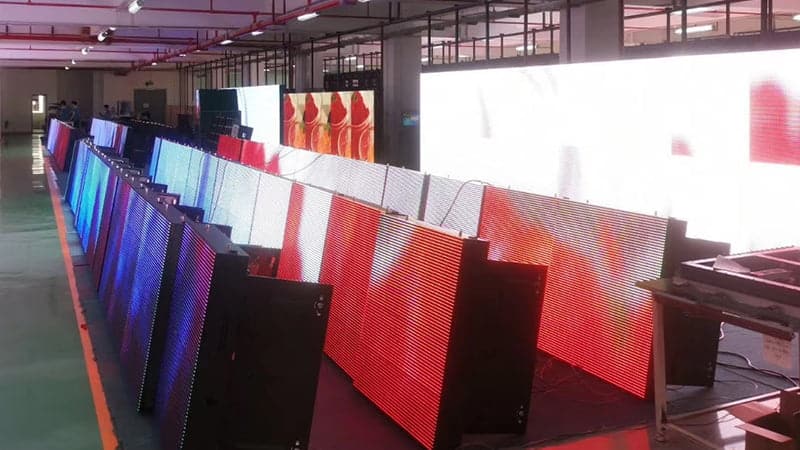 1. Cabinet Outlook
Purpose of the Test: Evaluate the quality of your cabinets.
Parameters to check:
Welding strength
Painting quality
Finishing
Presence of label/logo
2. Cabinet Assembly
Purpose of the Test: 1)For fix installation: assemble the screen as it will be assembled on site. 2)For rental: assemble the screen according to your most common configuration and hang it up.
Parameters to check:
Presence of gaps
Easiness of assembling
Hanging & lock system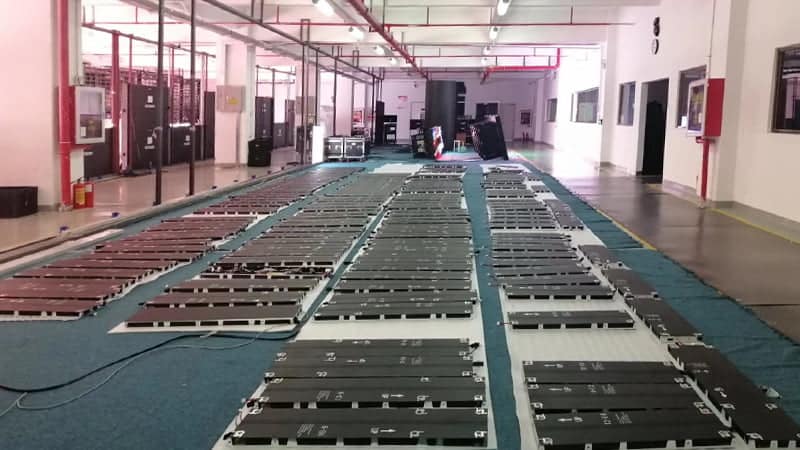 3. Water-proof Testing Equipment
Purpose of the Test: For the outdoor cabinet we will do front and rear waterproof testing, we check that no water is infiltrating the screen, particularly for the front face.
Parameters to check:
Front waterproof grade
Rear waterproof grade
4. Vibration Testing Equipment
Purpose of the Test: We will perform a 10 minutes vibration test to simulate transportation and make sure that all components are properly fixed.
Parameters to check:
How are the components attached to the cabinets and each other
Is the cabinet still working after testing
5. LED Specifications Inspect Equipment
Purpose of the Test: We will pick up LED from the spare parts and check their specs.
Parameters to check:
Brightness
Wavelength
Color temperature
Diffusion angle
Through a series of stringent quality checks to ensure that the product is delivered to your hand is perfect. However, due to the uncertainty of long-distance transportation, some products may still have problems during delivery. Don't Worry, the first time check and inform us, we will be responsible for your after-sales problems, and as soon as possible for you to solve.
The stability of a company
A company's business condition, personnel mobility, and financial status are also important factors to evaluate a LED manufacturer.
If the staff of a company changes frequently, when you buy again, you may need to communicate repeatedly, wasting your time and money
China LED provider OneDisplay® strives to offer creative solutions, reliable products and dependable service for their industry-leading LED display technologies. Excellence-driven, OneDisplay offers one-of-a-kind LED video walls and video screens for Shopping Malls, Building Facades Advertising, Retail Chain Stores, Window Glass Led displays, Bank, Airport, Flagship, Etc.
To learn more about how OneDisplay can provide you with the high-quality LED displays you need, visit us at https://onedisplaygroup.com today!