Good news were heard everyday since last month, as orders flooded in from all over the world. As the "dual control of energy consumption in China" policy has a certain impact on the production capacity of some manufacturing companies, delivery of orders in LED Screen industries has to be delayed. Stock is an urgent need for most clients.
Luckily, we were not affected. First, we have a Strong Supply Chain, lead time is guaranteed. Second, we always have raw materials in stock, lead time is Super Fast(2~10 days). Third, as we have high quality products and professional service, clients speak highly of us, have long-term cooperation with us, repurchase every month.
One of our Loyal clients in Japan, who purchased 200units 21.5inch Hand Sanitizing Dispenser Displays from us in 2020. They did a Great project with our O-Tile and O-Flex for a Famous Sporting goods Retail Store in Japan last month, the end user was impressed by the great display effect. And they are going to install our screens to other stores around Japan.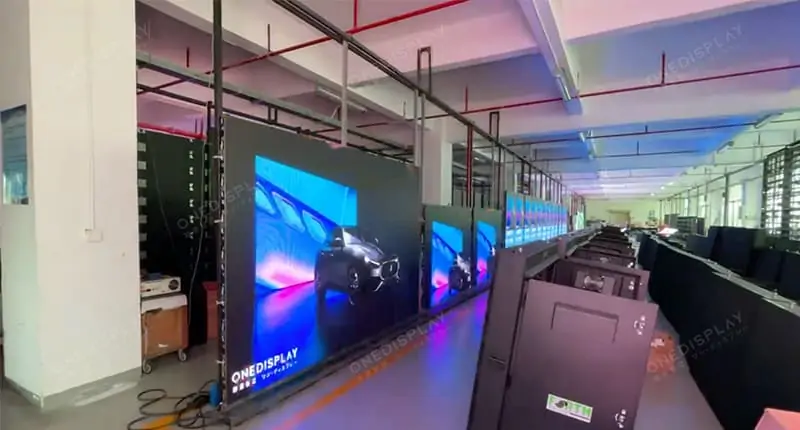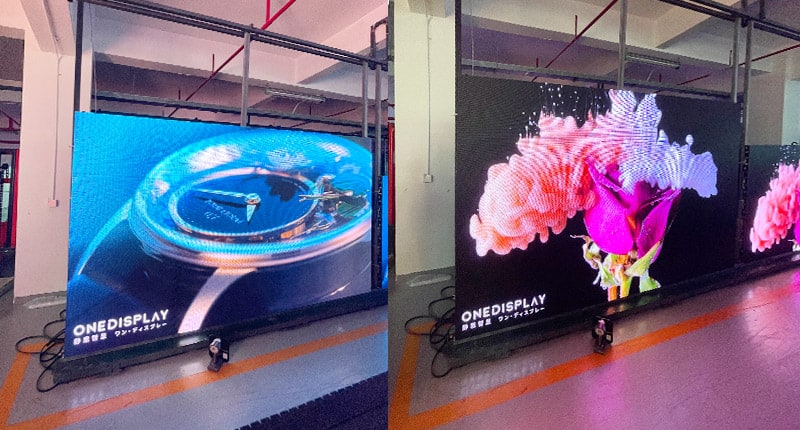 Our new client from Belgium, which is a Group Company. They were looking for urgent stock, as they have a project which needs to be installed after 2 weeks. They got in touch with us, and placed order to us the next day. We manufactured a Brand New P3-9-7.8 Transparent Led screen for them within 3 days. Finally, they caught up the schedule perfectly. And there's another screen is on the way, will be installed before Xmas.
If you want a reliable partner, come and work with us!