If you were at GITEX2019 from 6 Oct to 10 Oct 2019, you might have a chance to see our GOB Transprent Led Display at at HewlettPackardEnterprise stand Hall 7, Stand H7-A1.
GITEX is the Largest and Most Successful Computer, Communications and Consumer Electronics fair in the Middle East. And HPE is a business-focused organization. On 4 December HPE reported FY2018 net revenue of $30.9 billion, up 7% from the prior year period.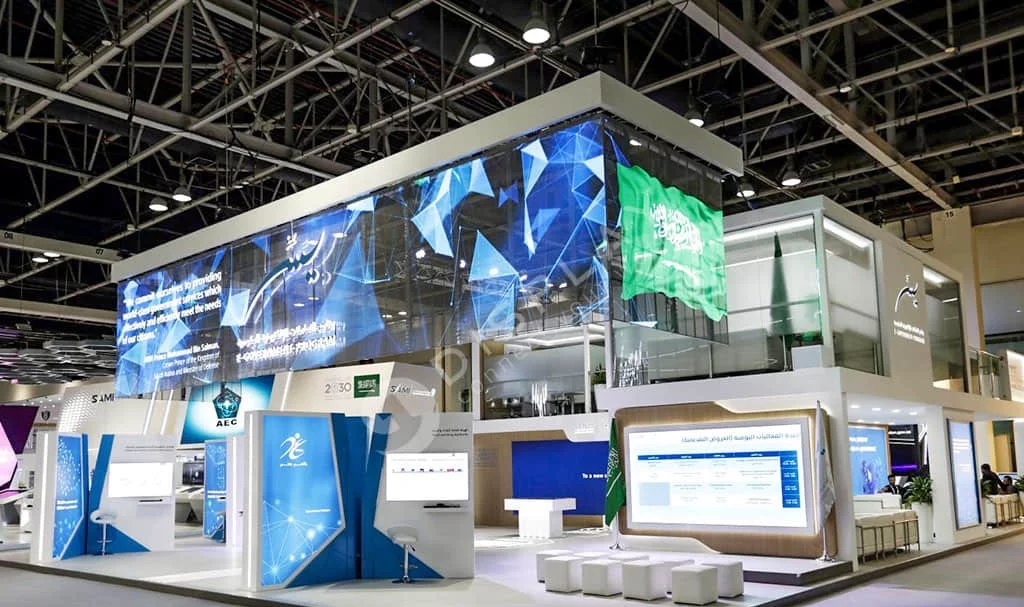 Because our GOB Transprent Led Display helped STC(Saudi Telecom Company) make A Huge Impact at GITEX2018, #HPE came to our client in Dubai directly, explained what they want and what impact they want to achieve at GITEX2019. When our client explained them the GOB Technology, the idea of GOB resonated with them, as we are an innovative company like them.
It was A Great Success for HPE at GITEX2019. They had lots of discussions, meetups and tech talks. Congratulate HPE, a BIG THANK YOU to our partner HPE, we had a Great time working with each other.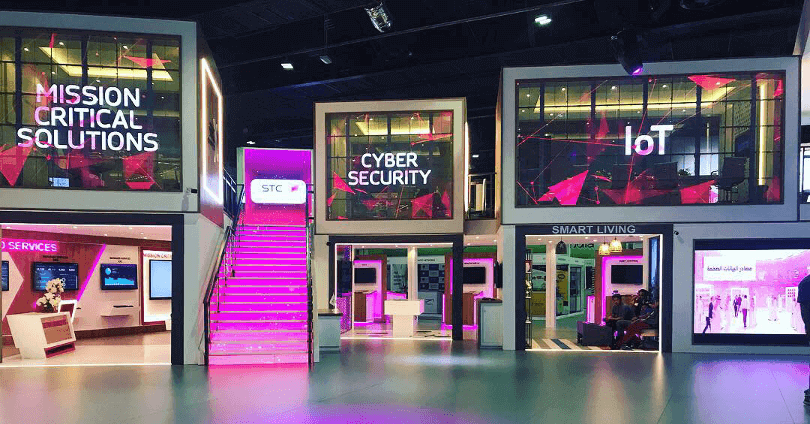 As the LED screen industry grown to mature, the price of conventional led screen are lowered down and almost transparent at the market, market normal led screen competition has become more intense than before especially after COVID-19 in 2020. Transparent LED screens opens a new path made a new media industry revolution.
According to forecast data, by 2025, the market value of transparent LED display is approximately $ 87.2 billion. Transparent LED screens will have considerable growth in the future.
In the latest years, due to the new display style, slim and light characteristics and high-end technology, transparent LED display have got a good market share in urban construction.
As a segment of the LED display industry, transparent led screens bring you a new visual experience. It not only increases product classification and display style, at the same time provides customers with more stylish choices. We witnessed this changes of more and more transparent led display solution appeared in our daily life, no matter in shopping mall, retail shops, airport, train station, concert, TV programs, exhibition etc. With the increase popularization of Transparent technology, it will lead a new demands of the LED screen industry.
Today, transparent LED screens have mainly spread to the retail and construction fields, the rental market are still in budding, from the Chinese 2019-2020 to latest export data, we can foresee it's blossom may begin in 2021.
In Retail
With the Internet of Things, big data and artificial intelligence will be the guide for the second half of the Internet, which will then trigger a digital revolution in traditional industries, New retail will flourish. Digital signage as a retail representative will quickly spread.Transparent LED displays advantages of transparency to see-through verse visa, slim and light take up very little spare and new visual experience, it will be widely used in commercial shop windows decoration and glass walls.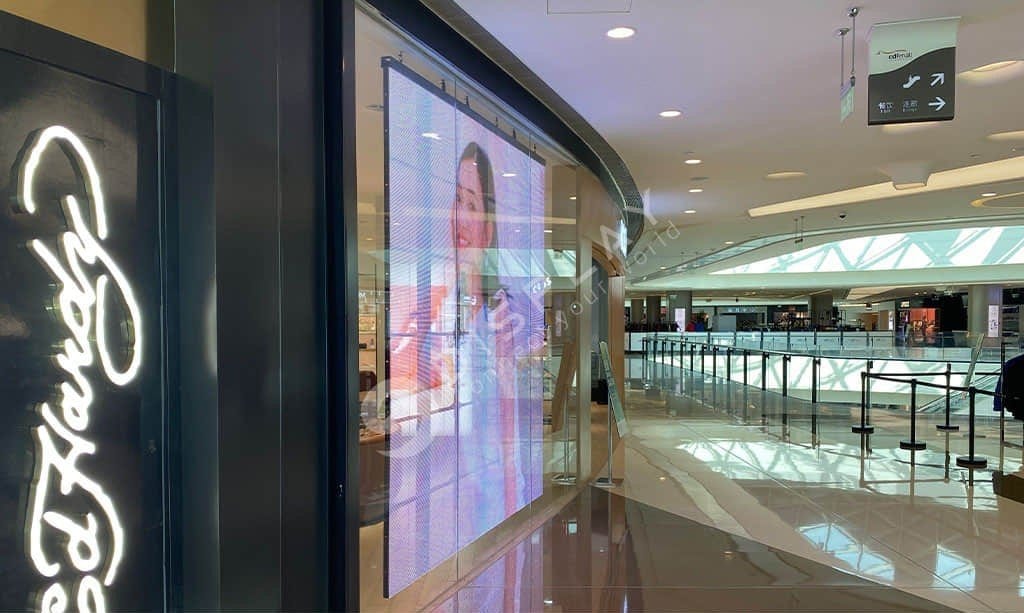 Building glass facade advertising
70%-95% Transparent LED display are widely used in architectural glass facades advertising, which can be install behind the glass windows easily, led strips are easy for customize cabinets to fit exact the window frames, which can integrated windows and advertising perfectly.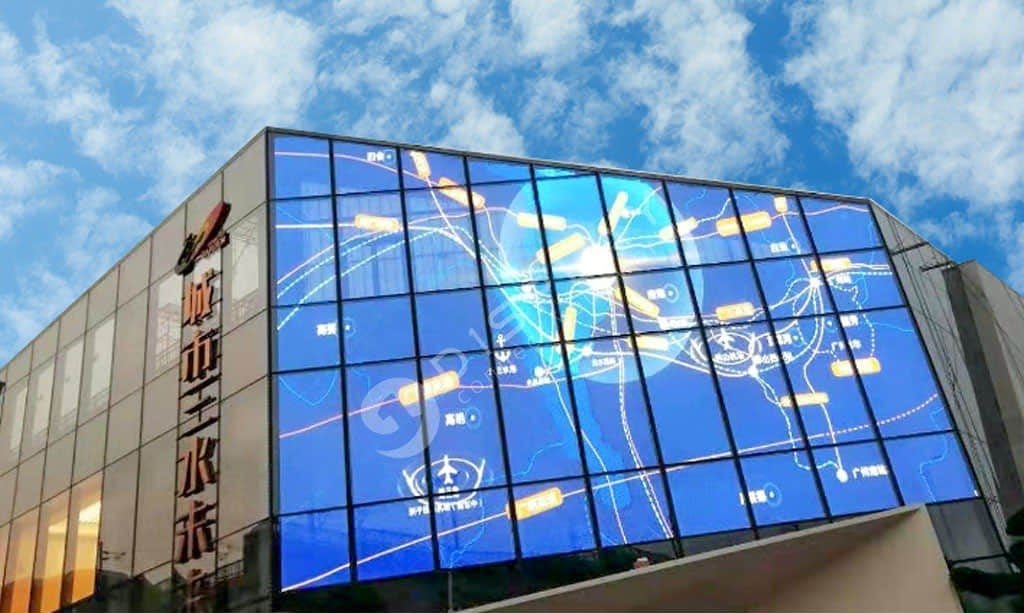 Staging Rental
Transparent led display hollow character allow led lighting get through the screen, match well with lighting and sounding, plus its slim and light advantages, match with lighting, sounding can make an immerse 3D visual effect, it's perfect for staging rental case. European and US leading rental companies like PRG, AV Alliance etc has explored new possibilities of stage solution with Transparent led display and all got great achievements, transparent led display in rental would become one of the main potential products for future years rental solutions.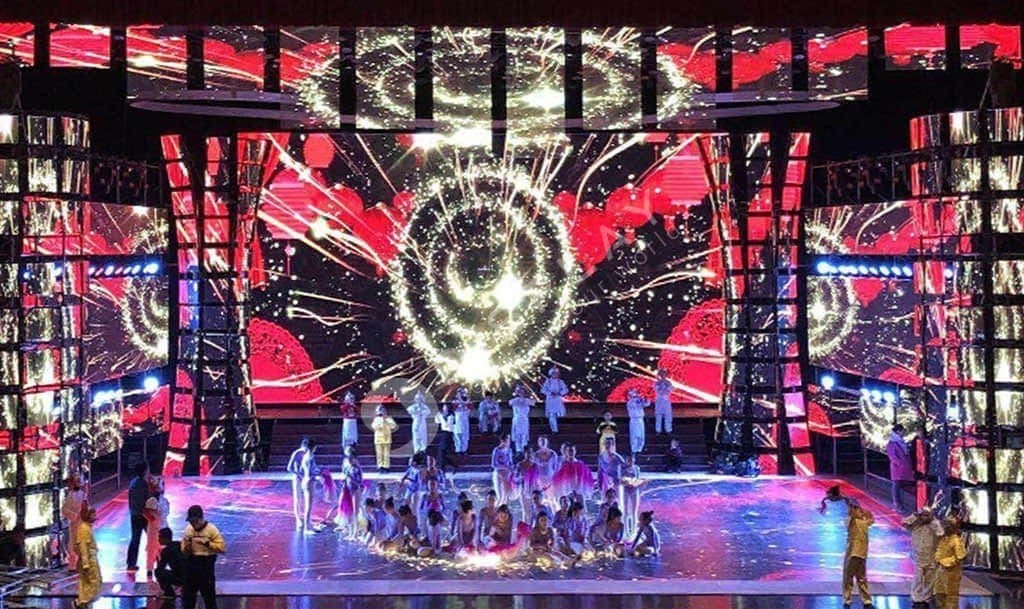 All in all, the transparent LED screens are experiencing the best chances! The technological development of transparent screens and the recognition of transparent screens by relevant industries are in line with the national scientific and technological innovation environment. This is an excellent opportunity.