Following on the last Transparent LED project P2.8-5.6 installed in France, our new product O-Clear Pro – Transparent LED screen Side-emitting P3.9-7.8 was installed in Spain last week.
This Side-emitting P3.9-7.8 was a new design and totally different from the normal P3.9-7.8 Transparent LED. Please see our project effect.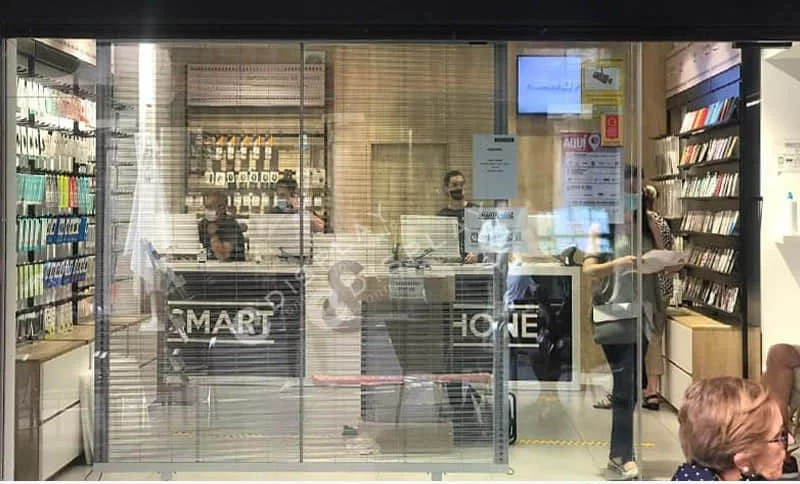 As the photos showing, this screen size is small just 2m x 2m, but the transmittance is obviously higher and clearer than the normal transparent LED, the reasons are:
1. This product series we hid the middle power supply box, PCB and cables on the sides of the panel, just the LED strips on the screen, it will show you clean and tidy.
2. The LEDs we adopted the Side-emitting design, thinner LED strips will show higher transmittance.
However, this product series has a little limited that is the size can not be beyond 15sqm, cause the integrated unit bearing all focused on the boundary and can't bear the larger size.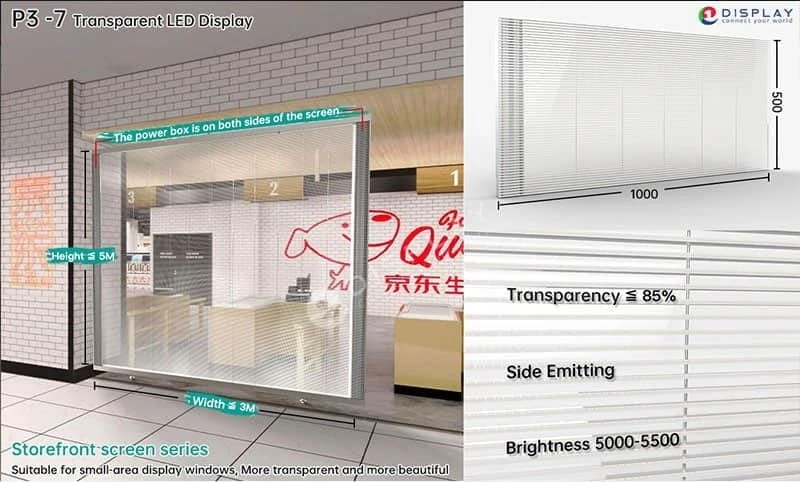 Therefore this new series positioning is the small screen installation but required the higher and cleared transmittance.
We design for our clients cost the least but make the best use of the value.
Please contact marketing@onedisplay.net for our new products LED Screen solution.