1. What Is An Indoor LED Display Screen?
Indoor LED display screens are digital signages based on LED technology that deliver bright, full-color, vivid images for various purposes.
Indoor LED display screens is large format LED screen formed by seamlessly connecting several LED screen panels.
Indoor LED display screens are now a popular digital and advertising tool that is vastly used inside shopping centers, airports, corporate offices, etc, all over the world.
Indoor LED display screens are a new-fashioned and innovative way to communicate with your audience, target visitors, guests, and markets.
This well-known luminous digital device is a helpful and powerful technology that gives your brand, store, message a brand-new look. It makes any advertising content captivating for the audience, which helps raise and build brand awareness.
Now, the LED display is known for its versatility and limitless applications for indoor use. You can find these LED screen displays in almost every establishment in your country's big cities.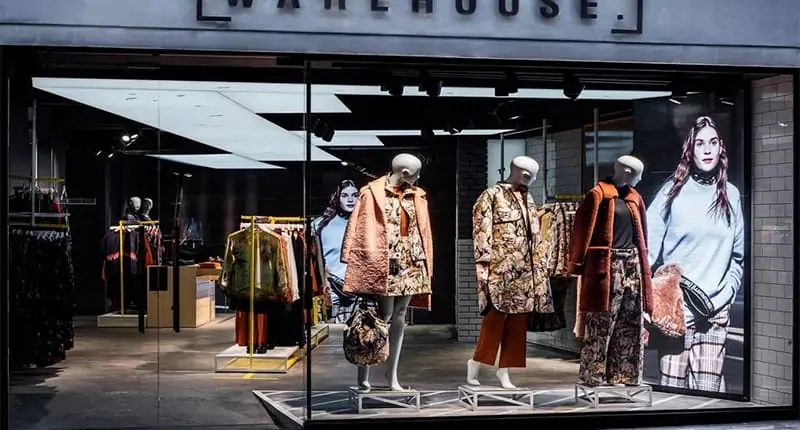 2. What Are The Features Of Indoor LED Video Walls?
Indoor LED screen is an established nifty LED digital display that serves its users for many purposes. It is ideal for showcasing eye-catching audiovisual displays for your target viewers and audience.
– Versatile Screen Display. Indoor LED screens can be flexible enough to be used for various purposes.
– Thin and Light Design. Our advertising screens utilize ultra-thin casting aluminum cabinets. It makes your indoor LED display lighter and way easier to transport and install. The high flatness of screens gives your indoor video wall display a more stylish and finesse look.
– High Definition. LED screens for advertising indoor have a smaller pixel pitch value that gives it a higher resolution, perfect for close viewing distance. Visual displays with high definition are easily noticeable by people passing by.
– True Color and High Brightness. The indoor display screen has a3in 1 (RGB) light-emitting diode that gives you a full-color, vivid display. It is also created based on surface-mounted technology that can produce brighter displays than other digital signages. When placed in a well-lit location like malls, its full color, and high brightness features make it noticeable even.
3. What Are The Applications Of Indoor LED Displays?
The LED display screen has a vast application for indoor locations. It is a perfect digital display option to give your audience and guests a beautiful and entertaining look at visual displays. Some of the most common applications of led panel indoor are:
The shopping mall is the number one place where you can easily find an indoor fixed LED display installed behind windows or glass facades. Almost all kiosks, retail stores inside a shopping center are using LED displays to attract more customers.
Airports and other stations are places where people wait for hours. Indoor LED displays installed in these places entertain the passengers, deliver a message, and promote products and services. Indoor LED screens may also serve as wayfinding devices for lost passengers.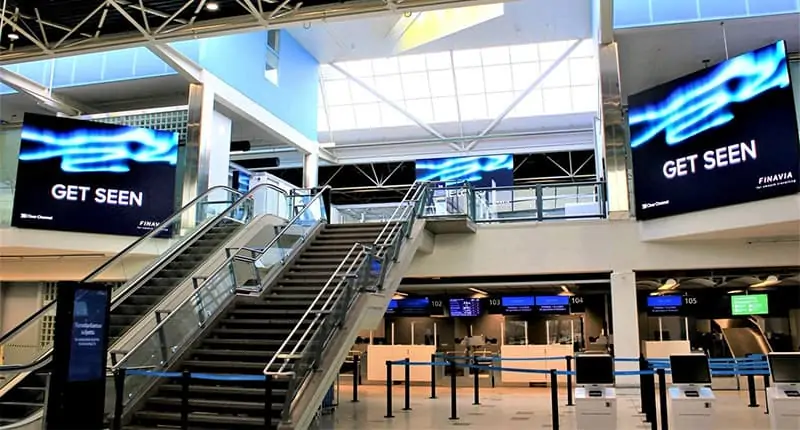 There are also lots of indoor LED screens used in restaurants. It gives the customer something fascinating to look at and makes the place high-end looking. -Museums. Some museums are now choosing indoor LED display screens to entice more visitors and make them more engaged.
The LED video wall used as a theatre background gives the viewers a better viewing experience.
Other places where you can full-color indoor LED display screens are universities, corporate and government offices, banks, bars, social halls, etc.
4. How To Control And Manage An Indoor LED Wall?
Indoor LED screens use advanced technology to deliver good quality content in a less complicated way. Indoor video wall displays are easy to control and manage.
There are two ways on how you can control your indoor LED display screen:
You can manage it locally by the use of a USB flash drive or local computer. The LED display has built-in connection ports that allow you to play and plug.
The second is by utilizing an internet connection. The LED screen is equipped with special software that allows you to manage it remotely. You have to download the necessary app, and you can now use your mobile devices as a remote control.
The LED screen display has been engineered to perform various management functions such as program scheduling and timer, screen brightness adjustment, distance monitoring, on/pause/off setting, etc.
5. What Indoor LED Screen Supports File Contents?
All major file formats are compatible with an indoor LED display screen. Image formats like JPEG, PNG, and others are supported. And video file formats MP4, AVI, WMV, etc, are also suited for playing.
The indoor LED screen display is highly flexible when it comes to the contents you want to showcase. You can display text messages, images and pictures, and video files for your audience to enjoy.
LED screen's flexibility in playing various digital content makes it an advantageous option for indoor screen display. It allows its user to be creative in creating content, which is crucial in marketing and advertising.
6. What Are The Specifications Of Indoor LED Video Walls?
OneDisplay has a variety of high-quality indoor LED display screen options that are perfect for your every need. We have indoor LED screens with wide pixel pitches of P0.93, P1.25, P1.56, P1.875, P1.9, P2.6, P2.97, P3.9, etc.
If you want to learn more about our indoor LED products, please feel free to check our website page on indoor LED display, where you can find the actual parameter for each LED product.
If you are still uncertain about which indoor LED screen is right for you, you can message us today, and we will help you determine which LED screen displays properly for you.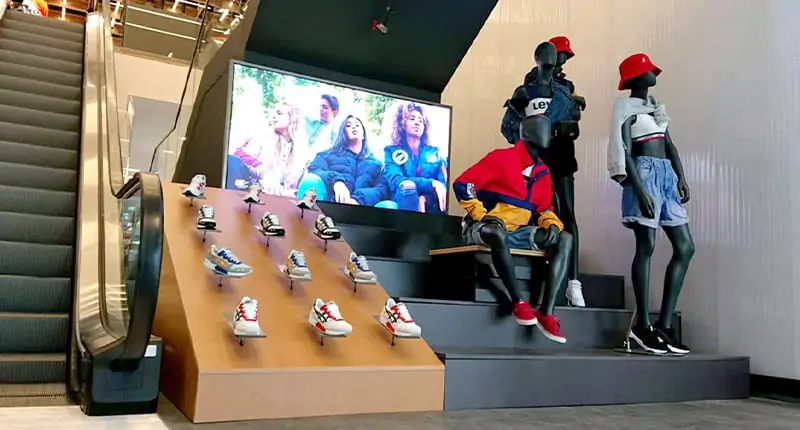 7. What Are The Possible Installation Methods For An Indoor LED Display?
Today's large-format indoor digital displays are now easier to install. The LED display panels used to create large indoor video walls have magnetic and support structures for various installation methods. Typically, there are three ways on how indoor LED screen displays can be installed.
– Wall installation is done by mounting your indoor display screen on your wall. Some architects are now considering LED video walls when designing their client's offices, shops, and building structures.
– Hanging Installation. With the use of special hanging steel beams, you can opt to hang from the ceiling your indoor LED screen panel. This way, it can be visible to more people even when it is crowded. It also helps your customers locate your location faster.
– Stand-Alone Installation. The indoor LED display also allows ground-standing installation. Your indoor LED display provider will attach a sturdy stand on the bottom of your screen display to make it stand on its own. You can place your stand-alone LED display near your entrance or anywhere in the venue or your store.
8. How To Maintain An Indoor LED Screen?
Proper maintenance of your indoor LED screen display will help you make the most of your LED display. To ensure that your video wall or digital display will last and function properly, make sure to follow these simple maintenance guides:
How Should LED Display Be Maintained ln Daily Life?
9. What Are The Benefits Of Using Indoor LED Screens?
In this rapidly developing world, efficient and innovative projects are taking over. Similarly, with the constant upheaval and progress of technology, betterment and improvement in visual technologies can also be seen. The best example of fast progression in visual technology is the LED displays. It has now become rewarding and quite profitable to own a LED display, whether indoor or outdoor. Nobody ever thought that with these LED displays sharing information with audiences can get this convenient.
LED screens are a tremendous encouraging source that can help to boost your business by advertisement and displaying. However, it is also crucial to know that indoor LED screens will be viewed from a shorter distance than outdoor LED display screens.
The indoor fixed LED display is a good value of money because it offers a variety of benefits and is a long-lasting product. The size of the LED display is customizable, which makes it even convenient for the buyer.
Personalized Content and Size, you may request a customized indoor LED display size and content to match your needs or requirements. You may have large-format LED video walls by connecting multiple LED panels seamlessly.
10. How Much Does An LED Panel Screen Indoor Cost?
You need to identify some things before your indoor LED screen provider can give you a price quote. The indoor led video wall price depends on your indoor LED project requirements, And the requirements will tell you how much your indoor LED wall would be.
– Video Wall Size. A larger LED display requires more LED panels, This also means that the larger the screen you want, the bigger its cost.
– Pixel pitch. This refers to the resolution quality of your LED display, Usually, an indoor LED screen with a smaller pixel value is more expensive.
– Installation Method. The installation method can also affect the pricing of the LED services that your provider will give you, Some installation methods require special equipment and more personnel to accomplish.
If you want to receive an actual price estimate for your indoor LED product, you may contact us today, and we will send you a quote after a working day.